Click to join Guy Aitchison's Tattoo Education Mailing List!
Welcome to Tattoo Education.com
We have a variety of educational and reference books and DVDs for tattooers.
Tattoo Education News
Shoot It Right: A Photography Tutorial Just For Tattooers!
As long as I've been tattooing I've struggled to get good photos of my work. In some cases it takes a few attempts in different lighting conditions just to get something halfway decent, and once the client walks out the door you never know when you'll get another chance to re-shoot their piece. Even good photos usually fail to really convey the qualities of a well done tattoo. And these days many artists have all but given up, using just their phones to document even their most epic pieces.
I can tell you from experience that these low quality photos are a way of cheating yourself. In particular, often they are not good enough to submit to magazines or book projects. Taking that additional step to haul out a real camera and document a finished piece is always worth the extra few minutes. But even then, the pictures are often not great, especially when shot at nighttime.
Finally, an experienced professional tattooer has produced a tutorial on getting good tattoo photos. Mario Rosena has a long history as a tattoo artist but has recently been working as a pro photographer as well, shooting for several publications including high-end fashion magazines and documenting events such as the X-Games. He brings all this knowledge together in Shoot It Right, a DVD and booklet combo that provides you with all the important information you need to finally get solid documentation of your work. Good photos help you to keep up in this competitive industry, and Shoot It Right presents you with the right tools to accomplish this. It's available now for a special rate at our online store!
Thanks, and we'll be in touch soon!
---
New Book Available: The Antennae Of Inspiration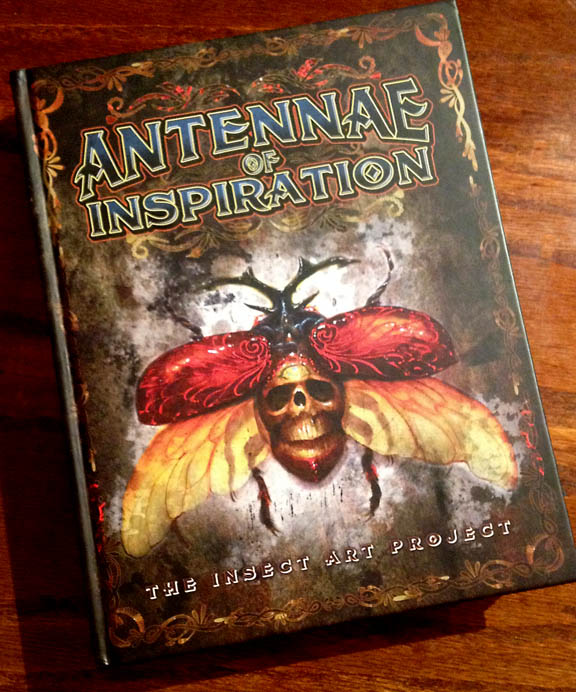 With all the new digital formats of e-books and video content coming along, it's always refreshing to see the release of a substantial new hardcover coffee table tattoo art book. Out Of Step Books, who recently brought us Eight Arms Of Inspiration- a creative and fun collection of octopus-related art- has just come out with an eye-popping new anthology book featuring over 1650 images from hundreds of artists. Antennae Of Inspiration picks up where Eight Arms left off and shifts its focus to the insects and other small creatures that live underfoot. It's a great subject that allowed this talented and diverse cross section of the art world to explore Nature in every direction and in every medium, including a large section of tattoos followed by works on canvas, paper and a medley of other art forms.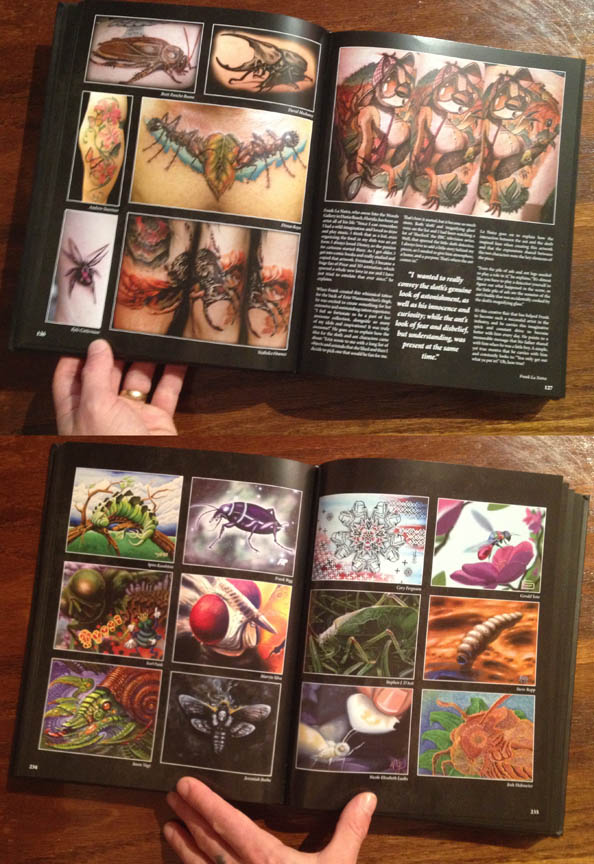 At 480 pages it's a weighty volume that will show you something new every time you pick it up. It's ideal for every tattooist's book collection and perfect for the waiting room of your tattoo studio. We are psyched to have this amazing book in our catalog- available now at our online store!
Thanks, and we'll be in touch soon!
---
Upcoming Tattoo Education Events
No Upcoming Events