Click to join Guy Aitchison's Tattoo Education Mailing List!
Welcome to Tattoo Education.com
We have a variety of educational and reference books and DVDs for tattooers.
Tattoo Education News
Coming this Friday in Austin, Texas: Gallery Show With Nick Baxter And Jeff Ensminger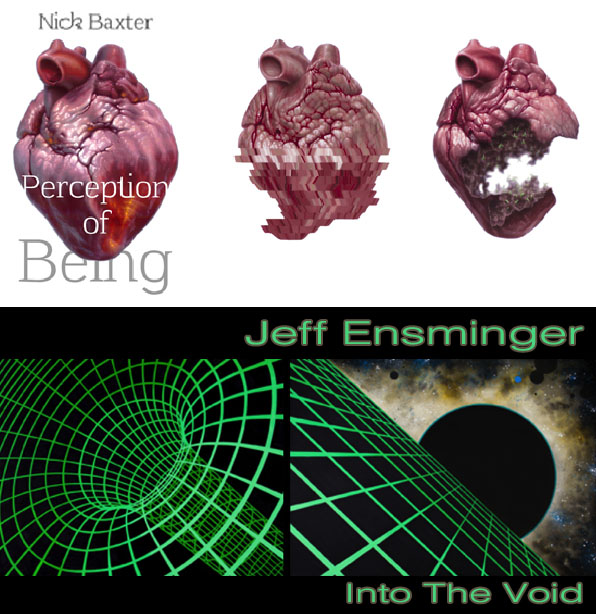 There aren't many art gallery shows that I'd go out of my way to write a newsletter about. This Friday, though, is an exception. Most of you are probably already familiar with Nick Baxter, who has brought a new form of ultra-polished hyper dimensional surrealism to the tattoo art form. Then there is Jeff Ensminger, who has recently gained a serious following from within the tattoo industry for his bold hybrid graphic style. Both of them create surprising art off the skin as well, and the two of them are unveiling their recent (and mostly yet unseen) work at the Mindzai warehouse and gallery space, 2001 South Lamar #D, Austin, TX 78704 from 8 to 11 pm on Friday, November 21st. Both Nick and Jeff will be in attendance, with originals for sale as well as limited edition giclee prints and posters, along with live t-shirt screen printing featuring a design from each of their painting series.The show will hang until December 3.
I also wanted to mention the published works by Nick and Jeff that we carry at Tattoo Education. Nick's book, Sharp-Focus Realism In Oil, sold out last year but he was able to keep the title alive by re-releasing it as an e-book. It's been updated and expanded beyond the original edition, and has been formatted to fit on any device.If you've never purchased an e-book before, this is a perfect chance to try it out as he has made it as user friendly as possible. Then we have Jeff's book, The Rose, featuring 134 pages of drawings, paintings and photos of roses that Jeff brought together into a definitive source of reference and inspiration. We have both items available now in our online store.
---
Latest Ask Guy features new critique format, plus new critique video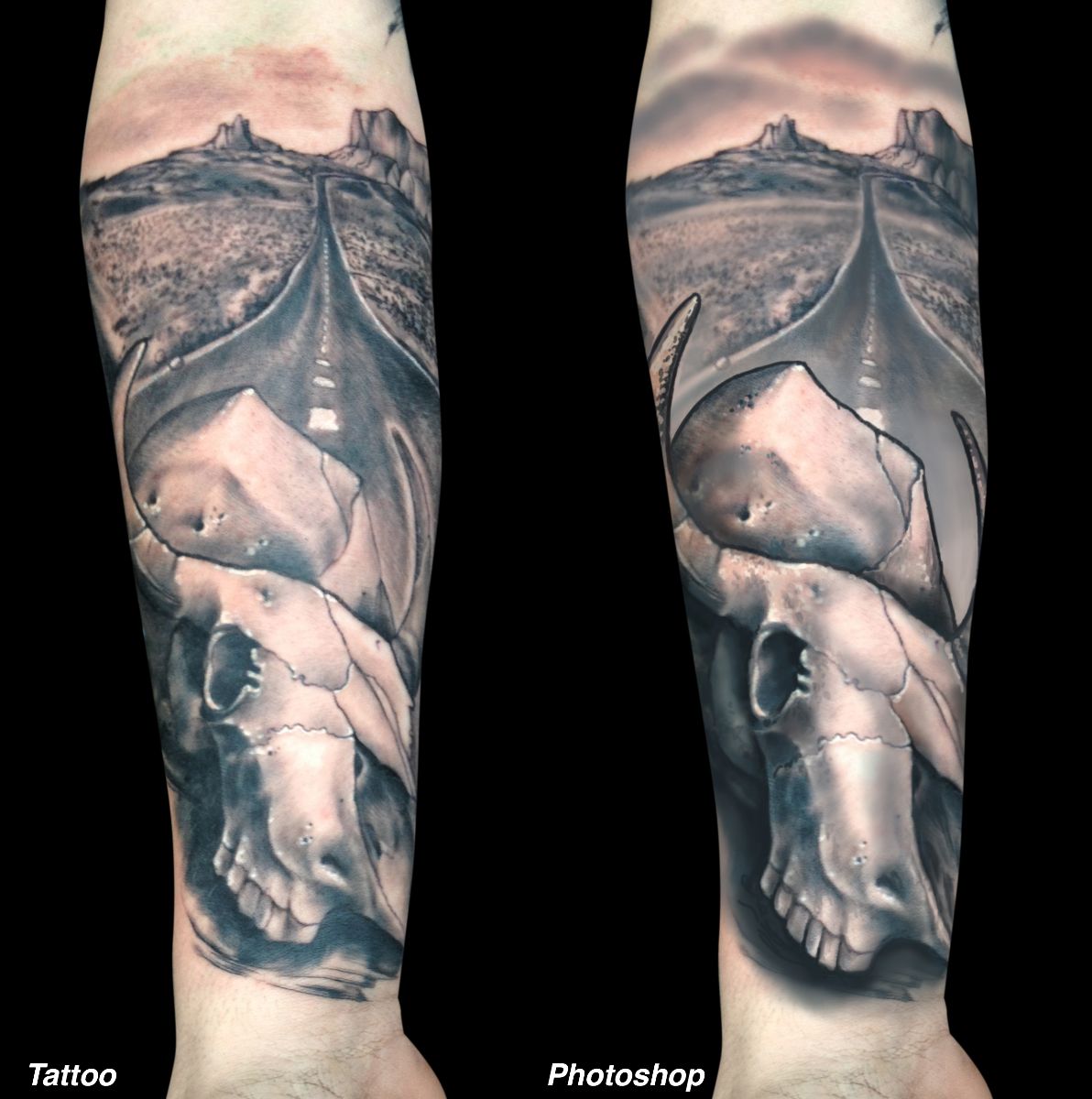 I've been enjoying writing my monthly Ask Guy column, which is published in Tattoo Magazine along with being available at TattooEducation.com and GuyAitchison.com. We are well into the second year of taking questions of all sorts from both artists and collectors, and have had many questions about improving overall tattooing. I think the best format for this is in doing critiques, which allow for an in-depth look into an artist's strengths and weaknesses. So for the time being I am switching to a critique format in the column, and the latest issue is the first example of this. The tattoos that I'm critiquing are not only discussed in detail but are also retouched in Photoshop to better describe how things could potentially improve. You can find it on newsstands now, or check it out in the Ask Guy archive.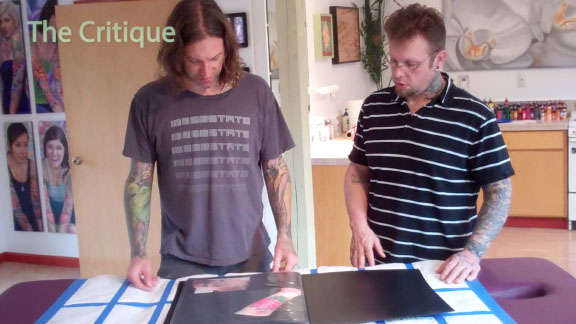 I've also just completed a short video showing a critique that I gave a regular client of mine, where you can get a better sense of the critiquing process. The idea is to get productive dialogues going with other artists where you can help each other to identify your strengths and weaknesses to allow for more focused growth and advancement.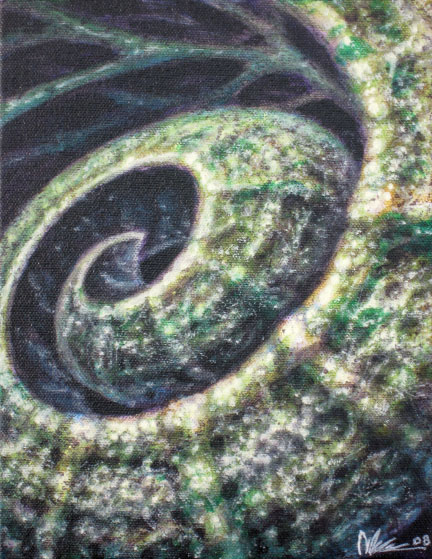 And before it ends, I wanted to mention the painting that I have on the auction block now at eBay, which will be over in another day or so. It's a small organic spiral piece, deep and crusty, and is both signed and framed. It's 7x9" and needs a good home with a tattooist or a serious collector.
---
Upcoming Tattoo Education Events
No Upcoming Events