Click to join Guy Aitchison's Tattoo Education Mailing List!
Welcome to Tattoo Education.com
We have a variety of educational and reference books and DVDs for tattooers.
Tattoo Education News
Guy Aitchison & Russ Abbott Live Technical Seminar Today!
TODAY IS THE (SECOND) DAY!!! We're about to kick off day two of tattooing with Guy Aitchison and Russ Abbott. Today's seminar will dive into all of the technical aspects that brought the tattoo to where it is now. The client, Brian Geckel sat like a champ yesterday and has about 60% of his lower leg completed at this point, but there's still a lot to do! Watching the fusion of Abbott's ornamental style with Aitchison's bio-mech has been amazing and will continue to amaze us at it travels all the way up his leg today.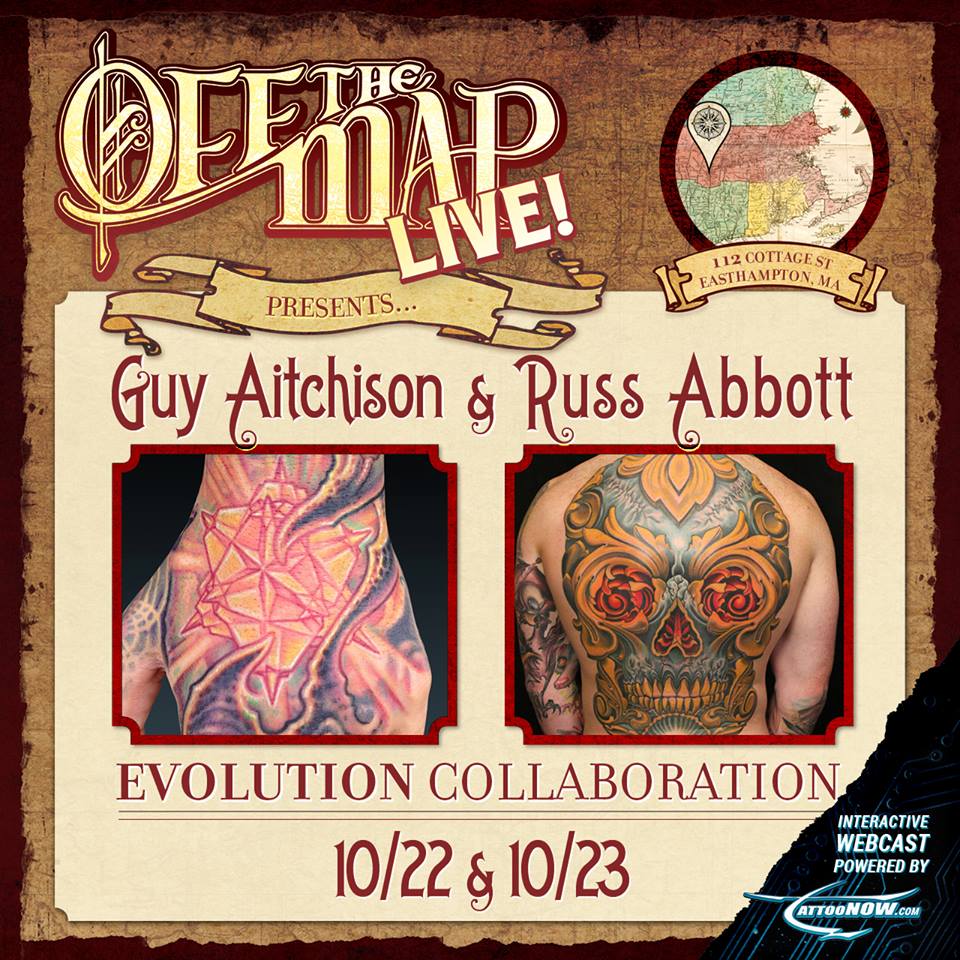 What an incredible opportunity it is to have these two masters share all of their tips and tricks with us! The 3-camera angles that we have set up really increase the visibility of the work being done and those closeups make all the difference for detail.
Wanna know something awesome? You can still purchase tickets!! $200.00 will give you access to today's full day of tattooing, the ability to ask questions directly to the guys in the chatroom, and will enter you into a raffle to win one of the Wacom Cintiq Companion tablets they've been using for this process!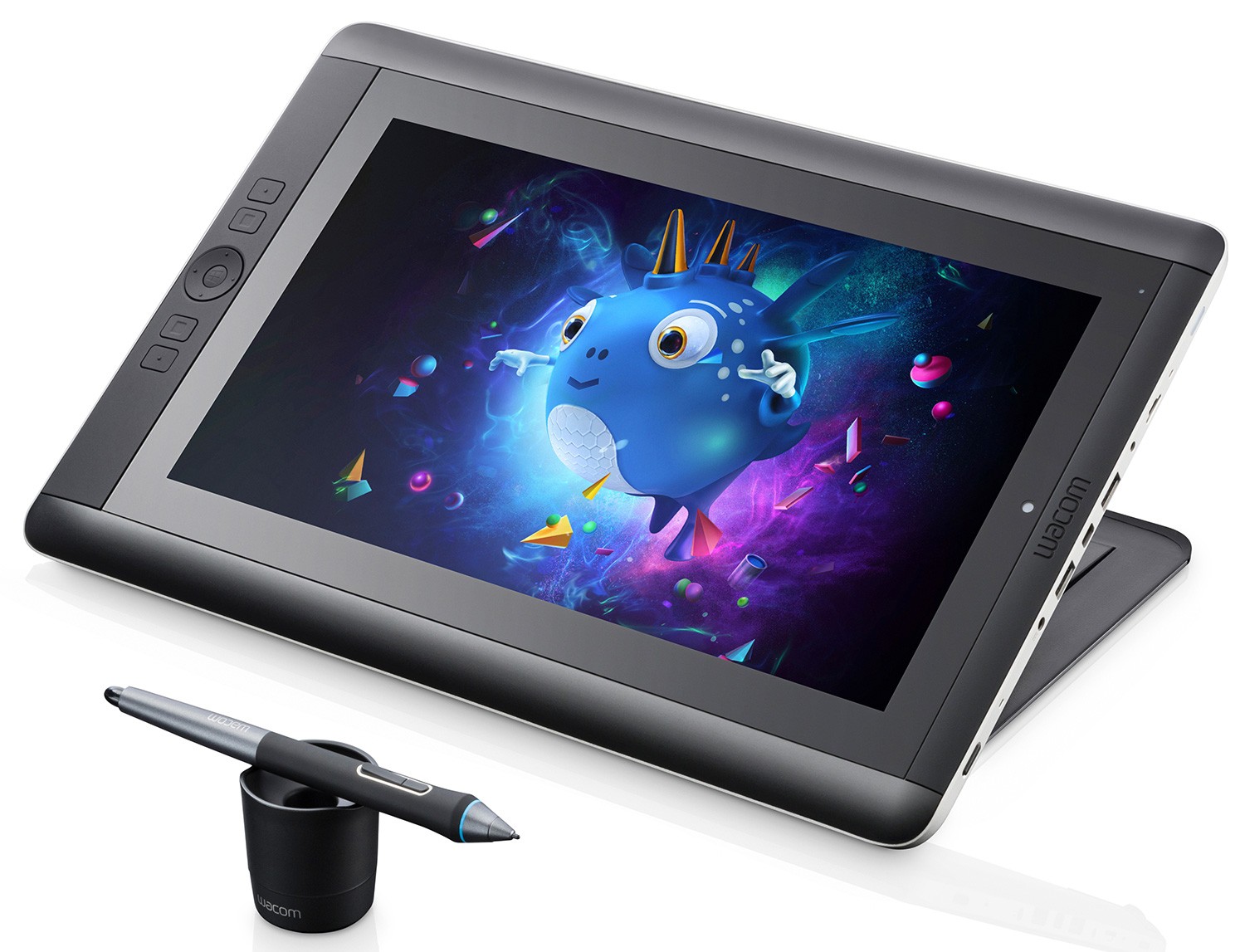 After purchasing the webinar you can find it by going to www.tattoonow.com/members/ and click on the webinar link in the upper navigation menu.
---
Portland Benefit Show, Upcoming Webinar, and Painting Auction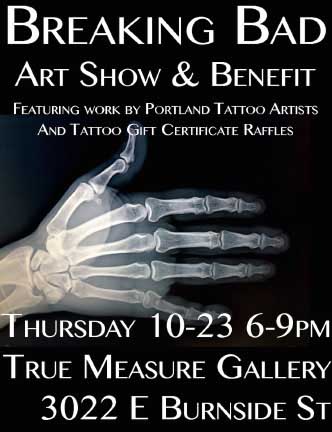 As we gear up for the big webcast event today and tomorrow, I wanted to mention something going on over in Portland, Oregon if you happen to be in the area. My friend Jeff Tarinelli was knocked off his bicycle and ended up with a bunch of pins and other hardware in his tattooing hand. Fortunately they did a good job and he's back to work, but with some pretty epic medical bills. So he and some friends are hosting a benefit art show at the True Measure Gallery, 3022 E. Burnside St in Portland. That's tomorrow, October 23, from 6-9 PM. I've got a few signed prints there, plus there are pieces from an assortment of other artists along with tattoo gift certificate raffles. Drop by if you can!

And of course there's the big webcast event, Evolution, where Russ Abbott and I are doing a massive collaborative leg sleeve project. Today's webcast can be viewed for free at www.TattooNOWtv.com. We are taking questions through the chat feature and will be talking about all aspects of the project except for the technical stuff. That comes tomorrow, on the 23rd, which will be for professionals only. Tickets are available now at the Tattoo Education online store. Remember that if you are in New England, you can attend this event in person as well.
Finally, I wanted to mention a painting that I have posted on eBay this week, a medium sized (11x14") piece from the Organica collection. This is a bold, striking piece that will make an impression in your waiting room or workstation gallery, and part of an ever-shrinking collection of published works from my book Organica. The auction will be closing in a couple days.
Thanks, and I hope to hear from you today at our webcast!
---
Upcoming Tattoo Education Events
No Upcoming Events