April 29, 2014
Now Available: Bob Tyrrell's Method To My Madness DVD
I've known Bob Tyrrell since he first showed up on the tattoo scene almost two decades ago, a promising newcomer with a natural talent for the human likeness. Over ensuing years Bob has not only blossomed into a world-class portraitist and black and gray tattooer but has begun sharing his methodology in a number of highly regarded workshops and seminars.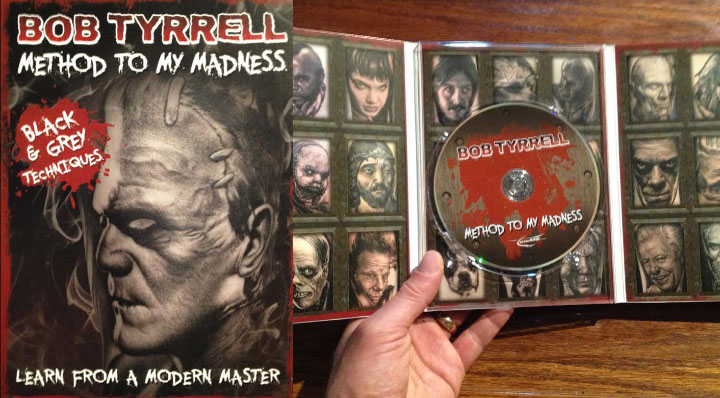 Recently Bob did a webinar broadcast from Off The Map Tattoos in Massachusetts, and the Off The Map crew have edited the epic 11-hour seminar down to its essential highlights. It's Bob's first-ever DVD and goes in depth into his step by step process of executing a finely detailed and perfectly rendered portrait tattoo. He covers machine choice, setup, needle selection and ink preference, then shows the entire process of his methodical, steady, thorough application. In addition to all this, the DVD includes a slideshow taken from Bob's past seminars, highlighting past work and discussing his reasons for specific choices made during the execution of each of those pieces.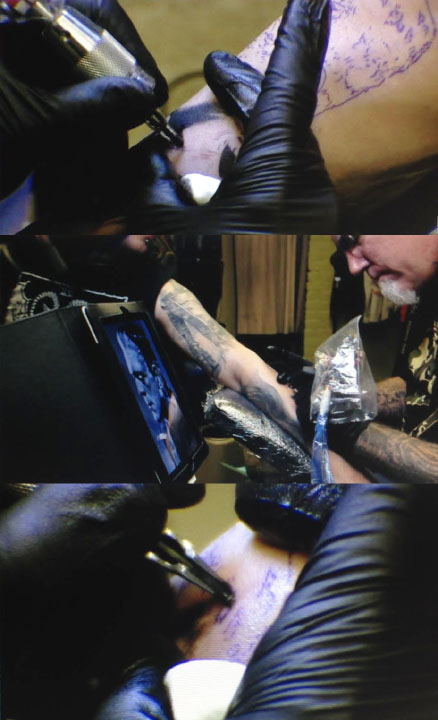 It's an amazing learning experience, not just for realists but for anyone wanting smoother black and gray results. It's detailed and technical, but presented in Bob's easygoing conversational style and packaged in a beautiful foldout special edition case. We've got it available now at our online store!
Thanks, and we'll be in touch soon!