July 31, 2014
Abbott/Aitchison: Evolution
A few days ago you may have seen the newsletter we sent out announcing the addition of Russ Abbott's educational courses to our On-Demand catalog, including his classic Iron Clad: Tattoos Built To Last, along with his new course on color theory, The Tattooist's Palette. These are both top-quality professionals-only tutorials that demonstrate the foundation of Russ's solid, vibrant working technique. To celebrate the new courses we contacted Russ for a quick interview, which you can see at his Tattoo Education Artist's Profile, including some of his jaw-dropping new work.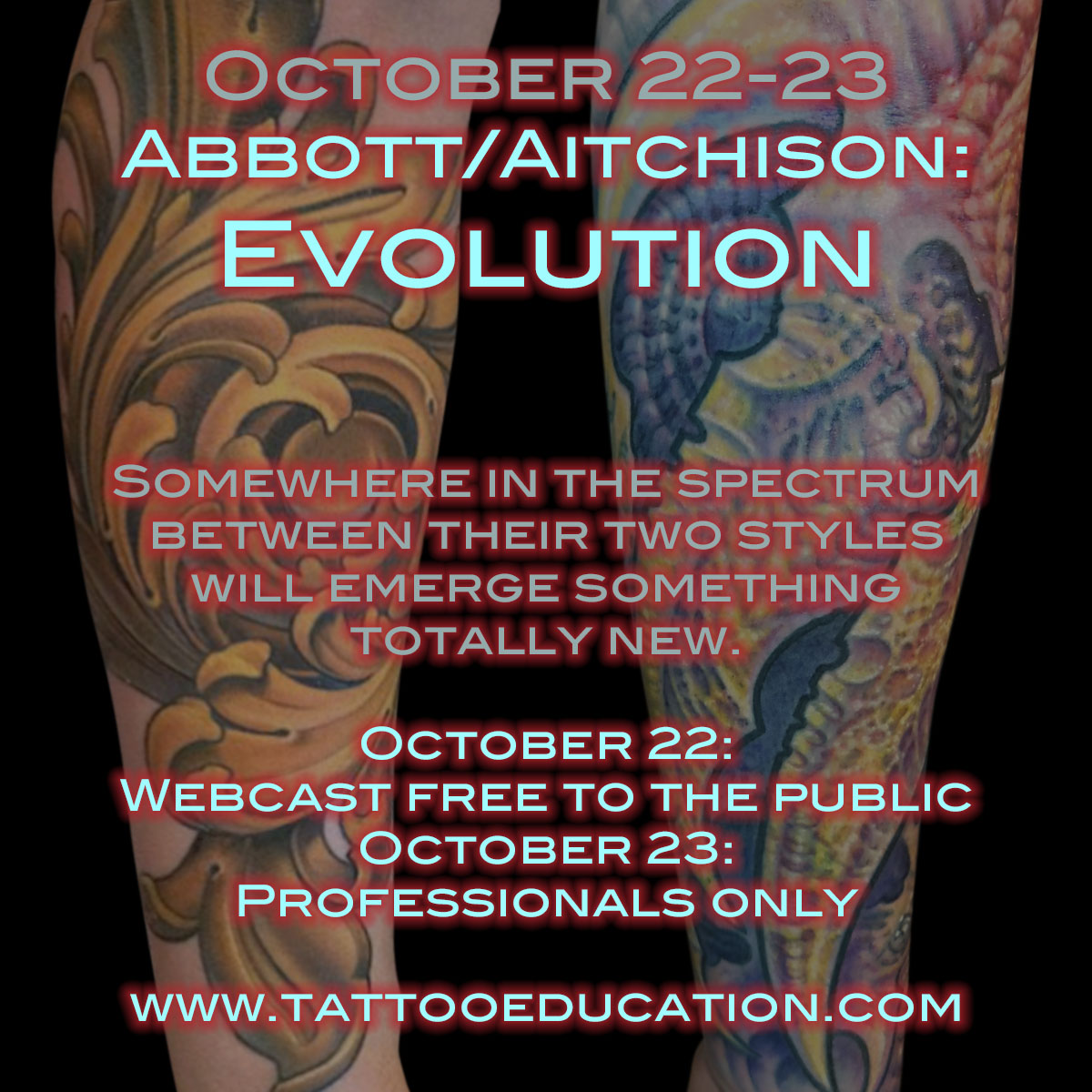 In addition to this, I am psyched to announce a collaborative seminar called Abbott/Aitchison: Evolution, which Russ and I will be conducting in October at Off The Map East in Massachusetts, on October 22 and 23, where you'll see biomech, ornamental and dimensional graphic elements fused into something totally new. The first session's webcast on the 22nd will be free to the public, where you'll be able to observe the unfolding of a major leg piece, and can submit your questions for the artists through the TattooNOW chat feature. The second day's session on the 23rd will be for professionals only and will get into the in-depth technical aspects of the project, from layout to machines to rendering techniques. Don't miss this unique learning opportunity! Tickets are available now at our online store.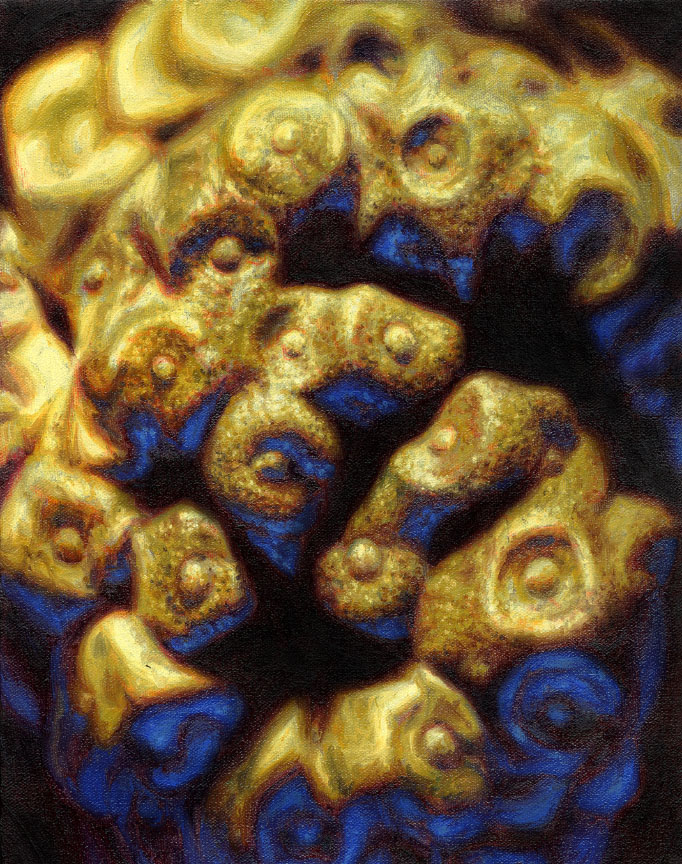 Finally, I wanted to mention the new auction that we just started with another painting from my book Organica, this time a more substantial piece. It's one of my hyperreal duotone organic macroscapes, big enough to have a strong presence in your shop or home art collection. The auction has just kicked off and has a few days left, check it out, or follow me on Instagram or Facebook for updates about this or other auctions.