August 11, 2011
True Tubes - Sample pack and 11 Diamond available!
August 10, 2011
Greetings from Tattoo Education!

We've had an incredible response to the addition of True Tubes to the Equipment section of our catalog. True Tubes are the world's first hybrid plastic/steel disposable tubes, offering all the convenience without making any of the sacrifices. True Tubes come in a wide variety of styles, including different sizes of round and diamond tips along with a wider than normal range of shading tips. The steel tips are made of high quality stainless and are always brand-new- none of the wear and tear that you'll see on your non-disposable tips.


We have just added 11 diamond tip liner tubes to the catalog, making for a total of 11 different True Tube styles. Since we've had a lot of requests from artists curious to try them out without committing to a dozen of each tube style, we are now offering a mixed sample pack that includes a 5 diamond, 8 diamond, 11 diamond, 5 round, 7 round, 9 round, 5 magnum, 7 magnum, 9 magnum, 11 magnum and 13 magnum. We include two of the 5 diamond tubes, our most popular style, to make it an even dozen. This sample pack is a great opportunity to try out all the styles of this revolutionary new product- check it out!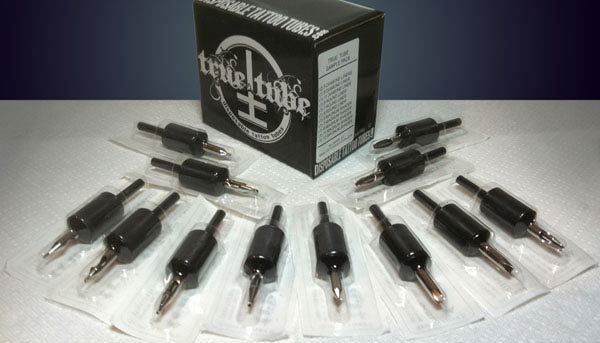 Thanks, and we'll be in touch soon!