March 29, 2012
Ichibay Reference Book Available and the World Wide Tattoo Conference!
March 29, 2012
Greetings from Tattoo Education!

We recently added to our catalog Shige, a thick book on one of Japan's most prolific tattoo talents. Shige is a truly modern Japanese tattoo artist, embodying the classic traditions of Japanese tattooing while seamlessly incorporating modern influences and sensibilities. His publisher, Horitaka's State Of Grace, has just released an incredible tattoo reference resource in this same spirit: Ichibay, featuring drawings and sketches by Japan's young talent Ichibay, also known as the Demon Of Drawing.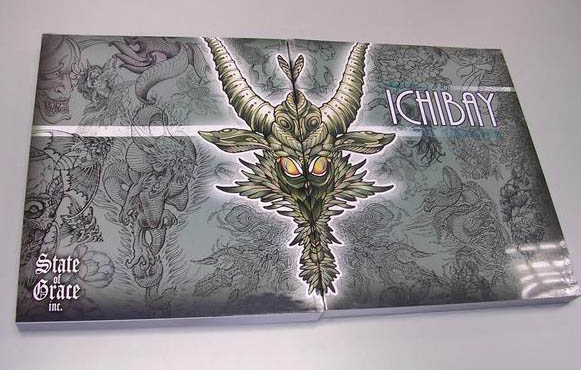 Ichibay's book is truly one-of-a-kind. His drawing style is on fire, with a fresh new look that brings in a lot of great new material to the Japanese style. Although much of the material is rooted in traditional styles, his use of the style is brand new, and he also includes a lot of material that is a strange hybrid of traditional, ornamental, tribal, biomechanical... it's hard to define. without seeing it for yourself. Now available at our online store for only $40.

We also wanted to mention one more time the Worldwide Tattoo Conference, coming right up onApril 10-11 in Chicago. This is a truly unique event, dedicated entirely toward education for tattoo artists and featuring intensive seminars by Nick Baxter, Alex DePase, Bob Tyrrell, Jeff Gogue, Boris Laszlo and myself. Evenings will feature forums where everyone can participate in discussions on important tattoo subjects. If you're not booked solid on those days, don't miss the chance to be part of this educational experience. Tickets are available at our online store, including studio deals offering discounts for 4 tickets.

Thanks, and we hope to see you there!