May 1, 2012
Chris Trevino: Gods And Warriors is Now Available!
May 1, 2012
Greetings from Tattoo Education!

For many years now, Austin based tattooer Chris Trevino has been known as one of the industry's hardest working tattooers, and in particular is known for covering more square feet of skin in the past two decades than most of us can hope to in our entire careers. Chris has experimented with a variety of styles, and did them all very well... but as his career developed he realized that his passion was for very straightforward traditional Japanese bodysuits, and has since devoted all his effort to that, including extensive traveling and working in Japan. Gods And Warriors is a spectacular retrospective collection of some of Chris's favorite bodysuits from his career so far, and shows the work in a full-page uninterrupted gallery style format. Also includes an in-depth interview with Chris and a forward by Don Ed Hardy. It's presented at an oversize 10x13" on heavy gloss art paper and comes with a heavy duty protective slipcase. 174 pages, including a number of large tri-fold spreads. Available now at our online store!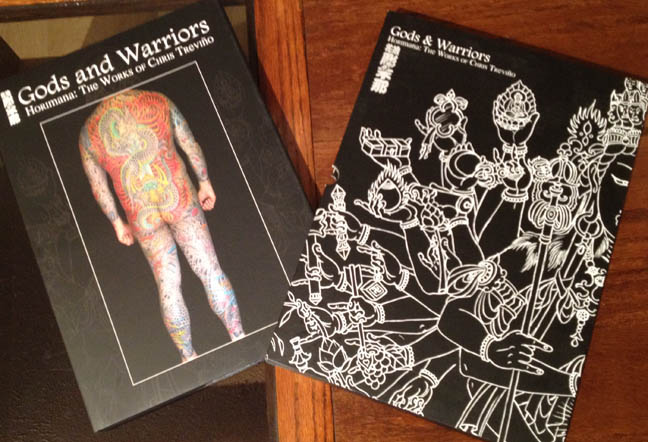 Recently we've started carrying a number of Japanese tattoo books in an effort to broaden the range of styles and techniques offered at our store. This includes Immoveable, a study of the Japanese deity Fudo Myo-o by Horitomo; Shige, an epic celebration of one of Japan's most progressive traditional tattooists; Ichibay, a surprisingly refreshing sketchbook by up-and-coming Japanese tattooer Ichibay; and two design books by Dana Helmuth, Nectar and Venom, featuring inspirational and stencil-ready Japanese flower and snake designs.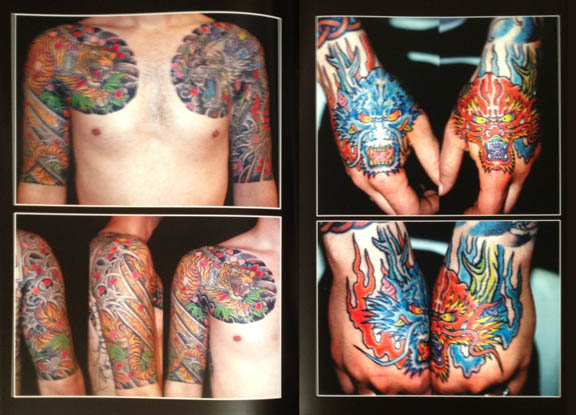 Thanks much, and we'll be in touch soon!