February 18, 2013
New BJ Betts Traveling Lettering Guide!
Feb 18, 2013
Greetings from Tattoo Education!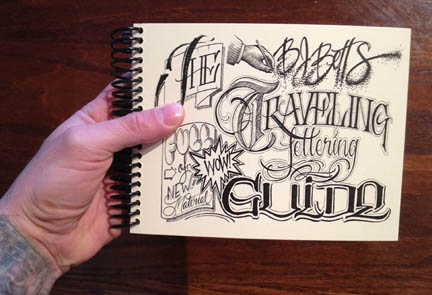 Some of our steadiest items at the Tattoo Education store are the
BJ Betts lettering books
, and for a good reason: They are some of the most practical and useful books that a working tattooer can have in their toolkit. With deluxe artistic approaches to lettering becoming more of a mainstay in day-to-day tattooing, Betts' books provide ways of keeping things interesting, customizing it, finding your own flow and your own style. His explanations are clear, simple, massively useful, and written in a down-to-earth style that's easy to relate to. If you do lettering regularly, you need these books!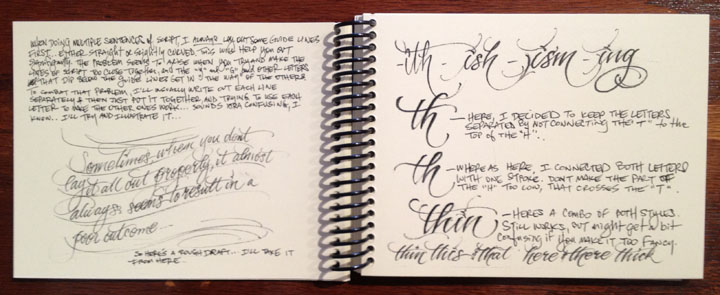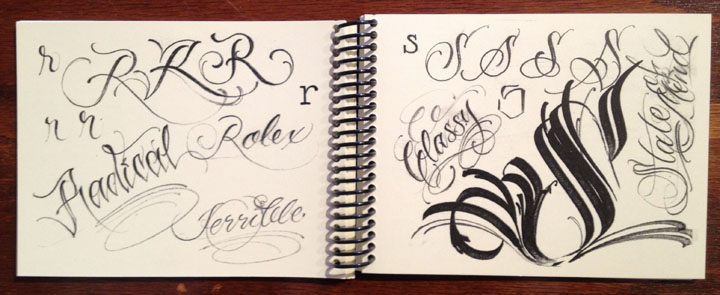 BJ has just released a fifth book,
The BJ Betts Traveling Lettering Guide
. It boils down some of the most important aspects of designing good custom lettering into a small pocket-sized guide that's sure to get a ton of mileage. In addition to many pages of technical advice about layout, it provides numerous different scripts, banners, flourishes, effects, different variations on letters... the only way this book won't improve your lettering is if you don't open the cover. And its on-the-road format makes it even more useful. It's a great new item, available now at our online store... and if you don't yet have the other four books, we are offering a
5-pack
where you save a lot on shipping.

Also, we just bought our plane tickets for the
Paradise Artist Retreat
coming up March 25-28 at the Tamaya Resort in New Mexico. If you're still trying to make up your mind about whether you can afford to make it this year, flights are still cheap right now... and have you seen the
schedule of events
? It's absolutely stellar.The resort is family-friendly, and if you bring your kids we have some art activities for all ages planned. It's a one of a kind event, and we hope to see you there!
Guy Aitchison