October 2, 2013
Upgraded Site & Webcast Interview
October 2, 2013

Greetings, we are excited to announce the new Hyperspace Studios website!
Multimedia artists Guy Aitchison and Michele Wortman have maintained hyperspacestudios.com since 1996, and it has gone through many changes and additions during that period. This time, the site has been rebuilt from scratch, featuring a streamlined interface that navigates easily so you can enjoy the wide variety of creative content that we have here.
Check out our brand new and updated galleries, featuring work in a variety of mediums by both Guy and Michele,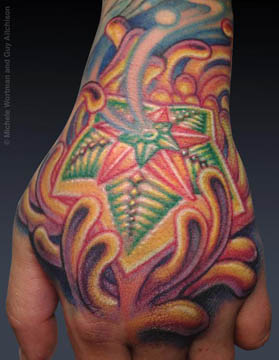 our archive of magazine articles and features going from present day back to 1989, with engaging interviews and photos that you won't find in any other galleries,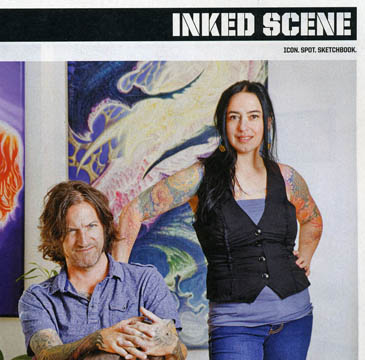 Our video vault, hosting short documentary and music video work produced by Michele and Guy,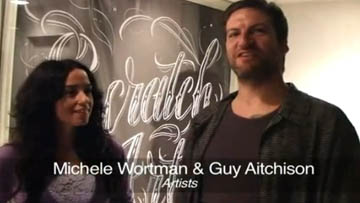 Concise new interface for Reinventing The Tattoo owners to access the book's online features, including the newly updated member forums,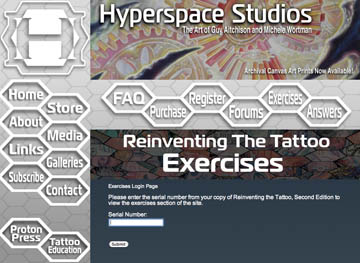 Plus the Hyperspace Studios online store, where we carry books and DVDs about tattooing and related art subjects, along with high-quality art prints, wearable items, and a bunch of other fun stuff.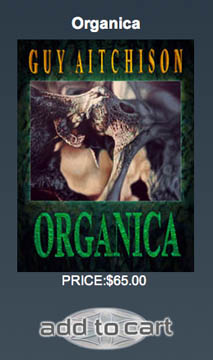 This update has been long in the making, and we hope you enjoy navigating through the new site! To celebrate this big upgrade, we are hosting our first webcast interview program tonight at 11:00pm central time at www.tattoonowtv.com. Tune in and send in your questions if you want and we'll answer them on the air. If you can't tune in tonight the program will be available as a podcast starting next week.
Thanks, and we'll be in touch soon!
www.tattooeducation.com
www.hyperspacestudios.com
www.guyaitchison.com
www.protonpress.com