October 27, 2013
Hypercast #3 Featuring Russ Abbott, Tonight!
October 27, 2013

Hypercast #3 Featuring Russ Abbott, Tonight!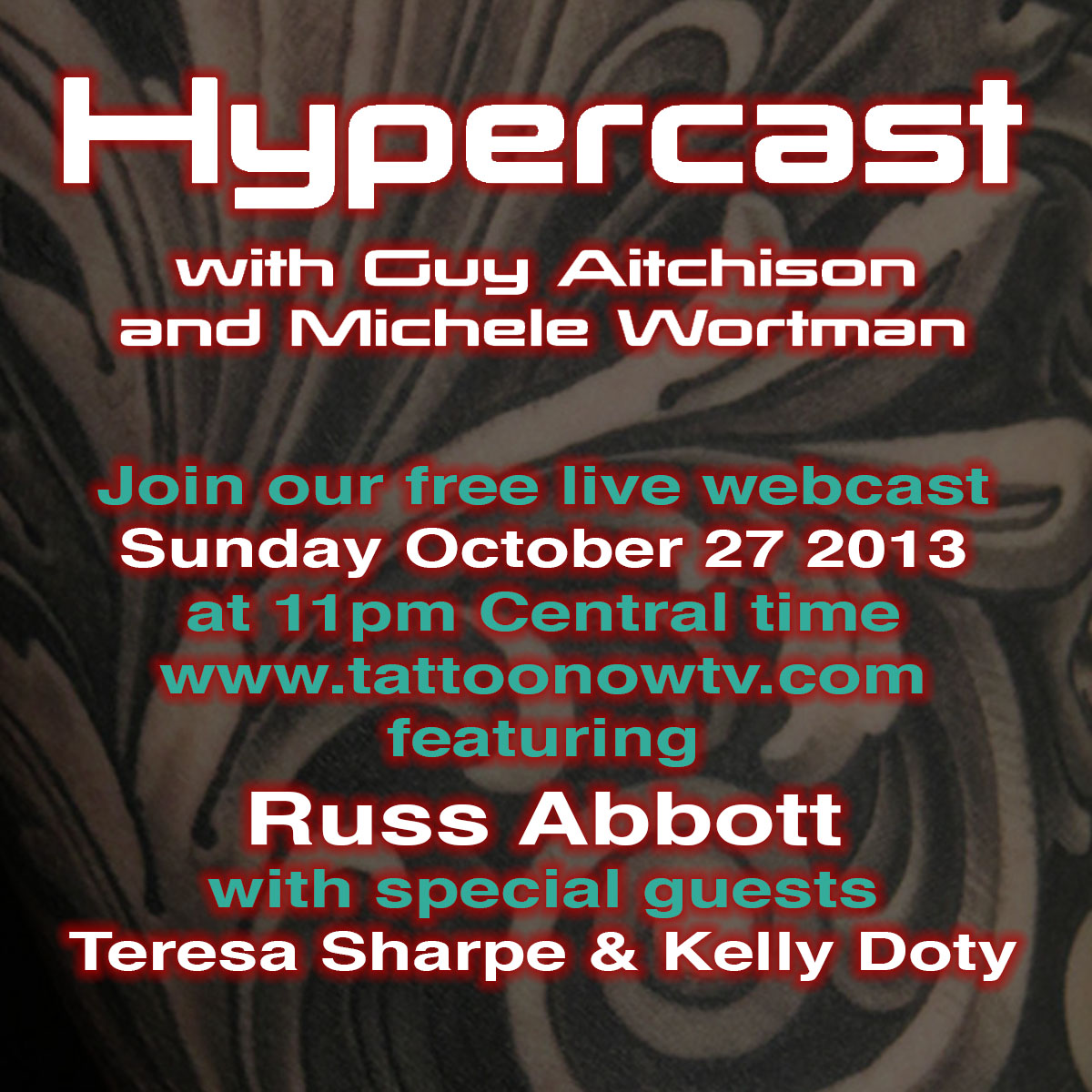 So far Michele and I have hosted two Hypercasts, the first one featuring Durb Morrison of Hell City fame, the second one with legendary realist Nikko Hurtado. Tonight we interview Russ Abbott, known for his strong illustrative sensibility which combines a solid traditional foundation with more modern techniques and approaches. We'll be interviewing him about his new book, Ornamental Archive, and his upcoming DVD release. We'll also have special guests joining us including Theresa Sharpe, winner of last season's Best Ink, to join us in our discussion, in taking live questions from viewers, and in critiquing a few tattoos toward the end of the show.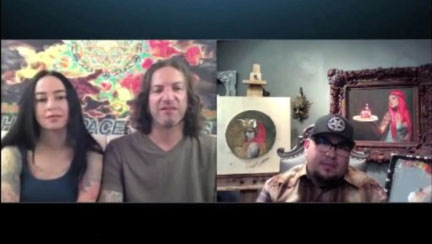 Hypercasts are a long format interview show, focusing on topics related to fine art in the tattoo world. They are available for free through TattooNOWtv- all you need is a computer an a good web connection. We also archive all episodes- you can see both the Durb Morrison episode and the Nikko Hurtado episode at our YouTube channel, Tattoo Television. And if you are in the LA area, definitely take a look at the Nikko episode, where he discusses his current gallery show at the Copro Gallery.
Thanks, and we hope you can join us for tonight's Hypercast!