October 28, 2013
New Illustrative Tattooing DVD by Scott Irwin!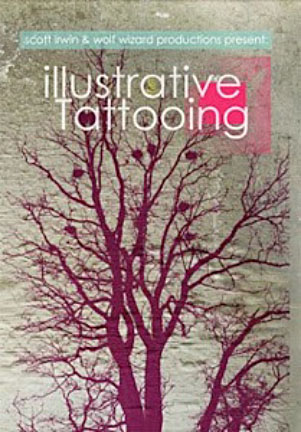 Illustrative tattooing has been around for much of tattoo history, and has taken many forms through the years. It's a definition that can include many different styles, but one thing that all illustrative styles seem to share is a rich language of narrative elements that can be drawn and tattooed in a variety of visually interesting ways.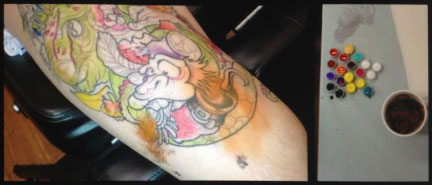 Scott Irwin's Illustrative Tattooing DVD is a great guide to approaching illustrative rendering on skin. It's a clever production that's jam-packed with information, including detailed and insightful looks into the execution of several different tattoos of different subject matter. It's a high quality production with a tight, well-lit view of each piece being done including a camera on the palette to show how he achieves his subtle color mixes. Each tattoo is edited to 30-45 minutes to show all the most critical parts, with Scott's voiceover describing exactly what's going on. There is also a bonus section showing his methods for setup and preparation, including some very clever tricks and ideas.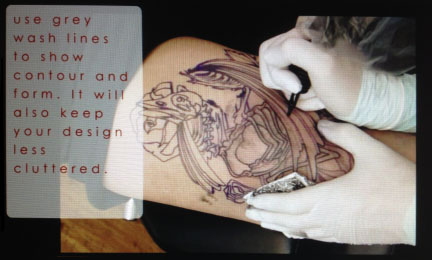 Illustrative Tattooing is a top quality educational production. We are psyched to have it in our catalog... available now!
Thanks, and we'll be in touch soon!