January 14, 2014
Great new product: Comfortable, disposable, eco-friendly True Grips!

As many of you know, we are focused mainly on educational books and DVDs... but occasionally a new product comes out that is innovative and important enough for us to carry. In particular, I have a personal interest in items that can improve a tattooist's ergonomic situation, since this is an issue that I personally am affected by every day. Some of these products include Morphix grips, Reusable grips which are designed using space-age modeling techniques, and Ergosquish tubes, which offer the convenience and safety of disposable tubes while still providing precision stainless tips and comfortable rubber rings around the grip. I have found that using these products has extended my work day and made tattooing easier.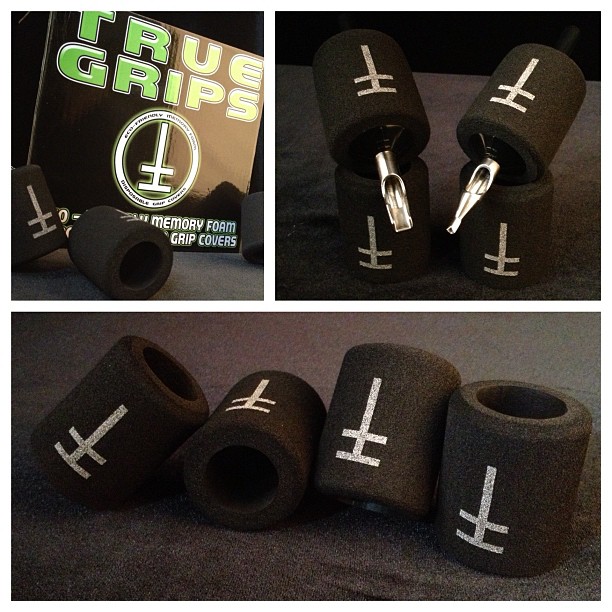 One of my favorite new products are True Grips, made by Durb Morrison of Hell City fame. True Grips are simple, lightweight disposable foam covers that slip over any standard 1" grip (including the grips on standard True Tubes) and make any ordinary tube grip far more comfortable, like night and day. They come in two different styles, one which has a little more give than the other, and I found that they were very easy to adapt to- my hand started thanking me almost instantly when I started using them. Take a look at True Grips and the other ergonomic tattooing products that we carry here at Tattoo Education... available now at our online store.