July 28, 2014
Just Added to our On-Demand Catalog: Russ Abbott!
We are excited about the new Video On Demand part of our catalog, where we are offering cutting-edge educational material for professional tattooists through the TattooNOW secure server. As we get this into full swing we'll be adding new courses to the catalog often. Today we're announcing the addition of two courses by Russ Abbott, who has become renowned recently for his strong yet graceful ornamental tattooing, and for his work with color theory. This includes Iron Clad: Tattoos Built To Last, which we already carry in DVD format. It's worth noting here that we are sitting on the last small handful of these DVDs, and within weeks it will only be available as a Video On Demand item, so if you want the disk, now's your chance! We have also added Russ's course on color theory, The Tattooist's Palette, which takes an in-depth look at color with a special approach to working with existing pigments.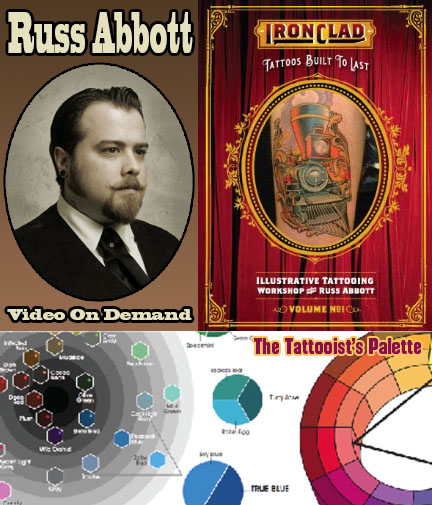 The professional-level on-demand content can only be purchased by verified professionals. If you work in an established studio and have ordered from us in the past, you are probably already on our Verified list; if not, you can click here to fill out the application. Getting verified makes it easier for you to order professionals-only products, and helps us to streamline the task of keeping this material only in the hands of professionals.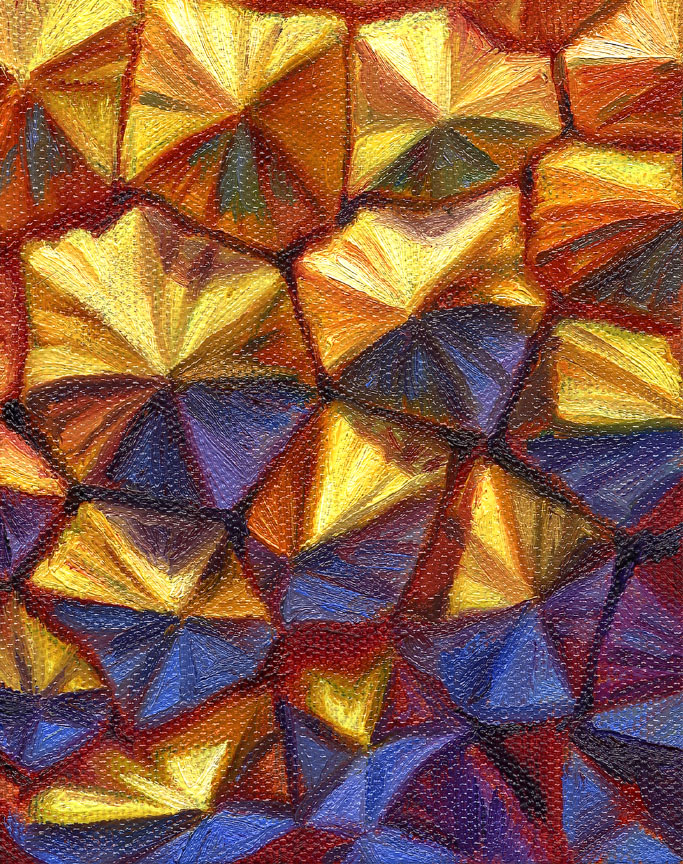 Last but not least, I've got another Organica painting listed on eBay; there are only a couple days left before this auction closes and the next one goes up. This is one of my faceted organic abstract macroscapes, and at 4x5" would make a great piece of eye candy for your home or tattoo studio... check it out before it closes!