October 9, 2014
Coming up soon! The Aitchison/Abbott team webinar experience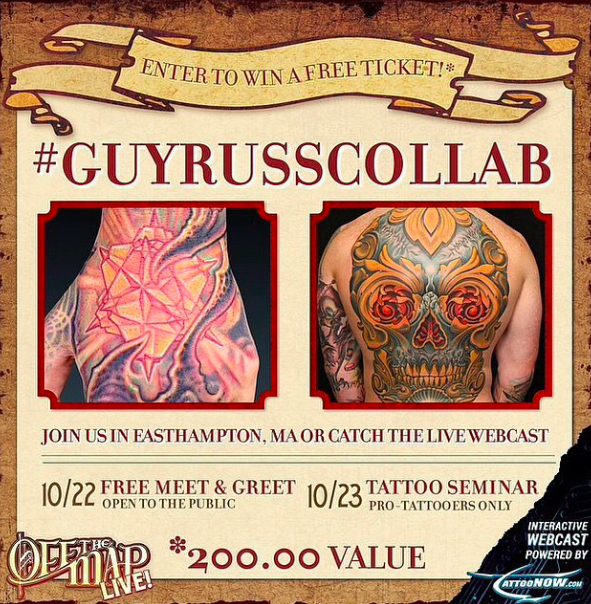 So we are in the final weeks before Russ Abbott and I host our epic collaborative educational event this coming October 22-23. It's a class where we plan on demonstrating pretty much everything we know about design and technique, including specific discussions on machines, pigments and design software, among other things. This will all be staged around a giant leg sleeve project where we plan to fuse biomech with Victorian ornament, plus some fun dimensional geometric effects.
The first day will be webcast free to the public, and although we are going to be taking audience questions through the chat feature, we'll be reserving the technical discussion for the paid class on day 2, where we'll be getting down to the nitty gritty details about how we work. Tickets for this one-of-a-kind event are available now at tattooeducation.com, and advance sales include a discount.
We are also having an Instagram raffle to get the collab announcement reposted. Drawing will happen this coming Monday, and the winner will get free admission to the webinar, which can be attended either in person or online. Go ahead and grab the image from this newsletter, or you can grab it from my Instagram profile.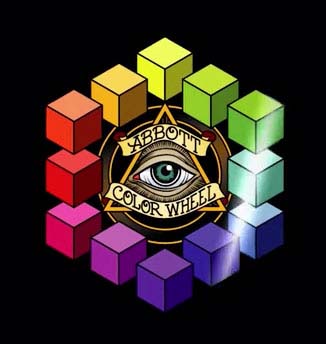 One thing we will be demonstrating there is the Abbott Color Wheel, which offers practical new advancements in applying color theory in your tattooing. The color wheel is currently part of a Kickstarter fundraising campaign which is in its final day- you can show your support for this unique project by preordering your wheel by going to Kickstarter.com and searching Abbott Color Wheel. Only 24 hours left to get in on this!
Thanks, and we hope to see you at the seminar in October, either in person or online. Don't miss it!
Thanks, and we'll be in touch soon