October 20, 2014
Portland Benefit Show, Upcoming Webinar, and Painting Auction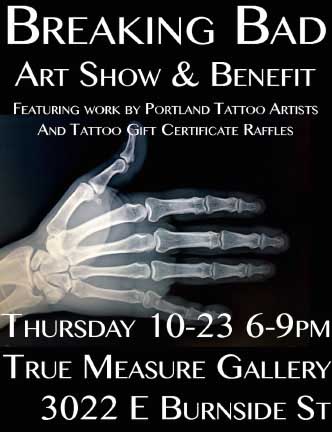 As we gear up for the big webcast event today and tomorrow, I wanted to mention something going on over in Portland, Oregon if you happen to be in the area. My friend Jeff Tarinelli was knocked off his bicycle and ended up with a bunch of pins and other hardware in his tattooing hand. Fortunately they did a good job and he's back to work, but with some pretty epic medical bills. So he and some friends are hosting a benefit art show at the True Measure Gallery, 3022 E. Burnside St in Portland. That's tomorrow, October 23, from 6-9 PM. I've got a few signed prints there, plus there are pieces from an assortment of other artists along with tattoo gift certificate raffles. Drop by if you can!

And of course there's the big webcast event, Evolution, where Russ Abbott and I are doing a massive collaborative leg sleeve project. Today's webcast can be viewed for free at www.TattooNOWtv.com. We are taking questions through the chat feature and will be talking about all aspects of the project except for the technical stuff. That comes tomorrow, on the 23rd, which will be for professionals only. Tickets are available now at the Tattoo Education online store. Remember that if you are in New England, you can attend this event in person as well.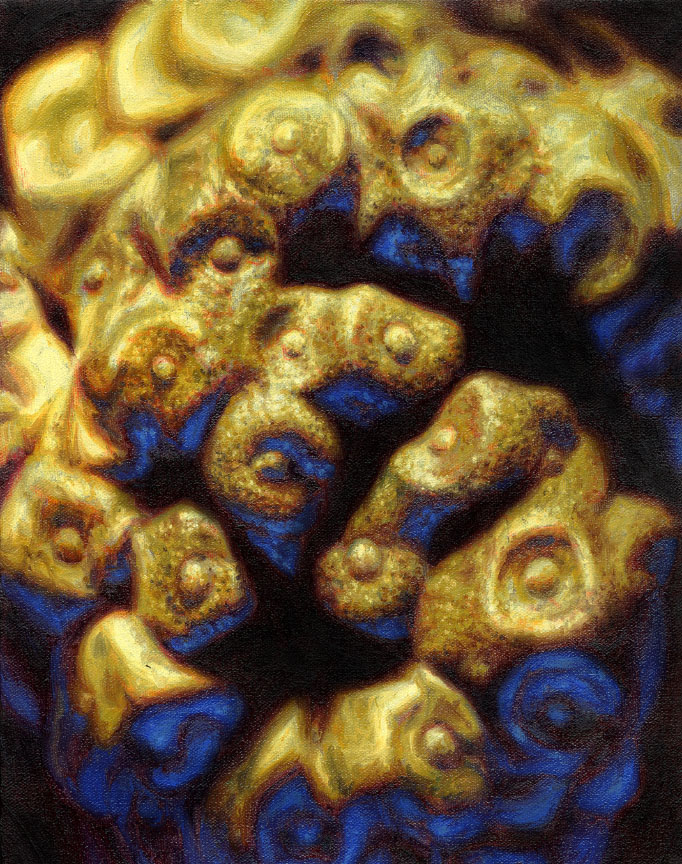 Finally, I wanted to mention a painting that I have posted on eBay this week, a medium sized (11x14") piece from the Organica collection. This is a bold, striking piece that will make an impression in your waiting room or workstation gallery, and part of an ever-shrinking collection of published works from my book Organica. The auction will be closing in a couple days.
Thanks, and I hope to hear from you today at our webcast!