November 12, 2014
Latest Ask Guy features new critique format, plus new critique video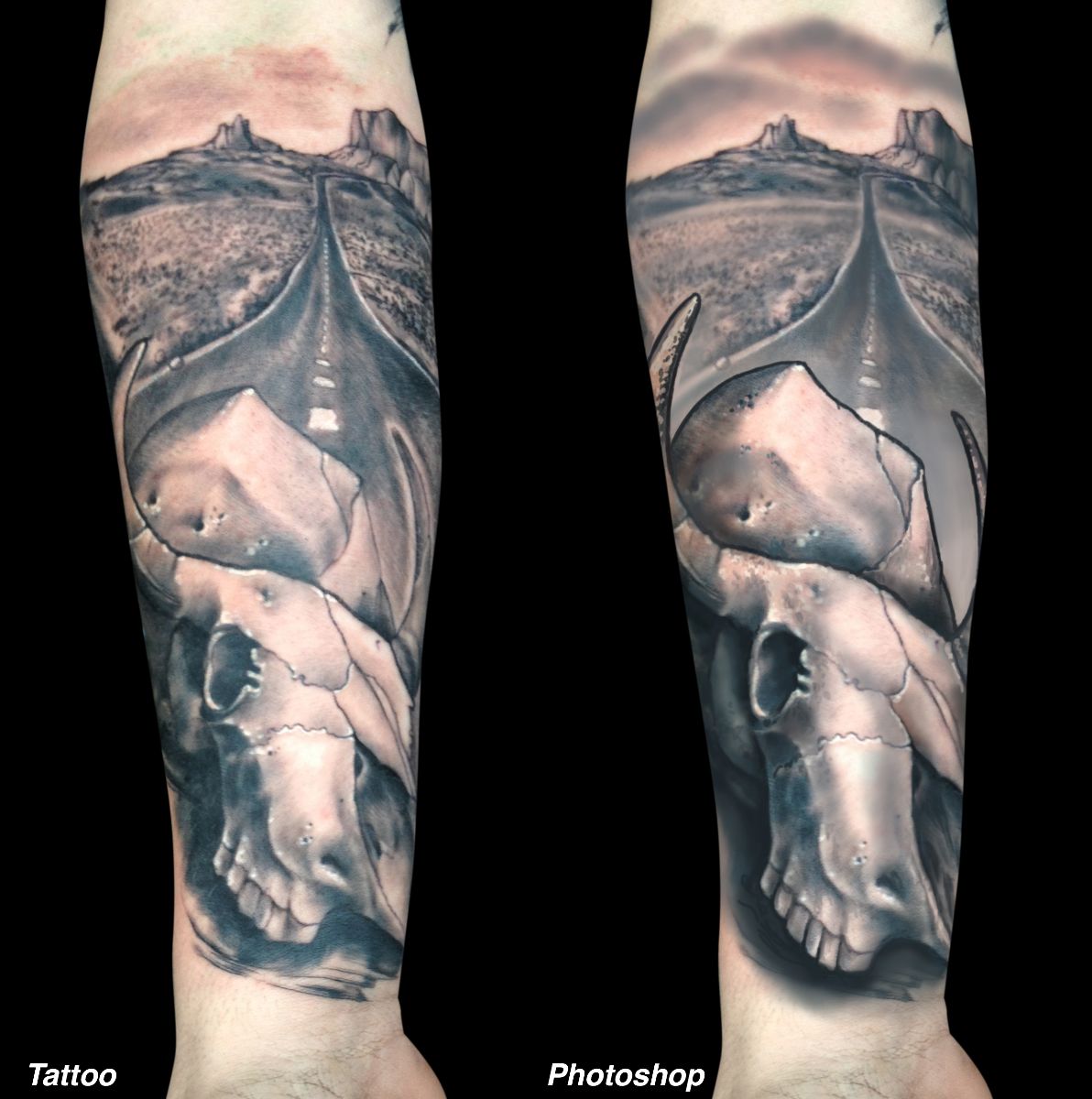 I've been enjoying writing my monthly Ask Guy column, which is published in Tattoo Magazine along with being available at TattooEducation.com and GuyAitchison.com. We are well into the second year of taking questions of all sorts from both artists and collectors, and have had many questions about improving overall tattooing. I think the best format for this is in doing critiques, which allow for an in-depth look into an artist's strengths and weaknesses. So for the time being I am switching to a critique format in the column, and the latest issue is the first example of this. The tattoos that I'm critiquing are not only discussed in detail but are also retouched in Photoshop to better describe how things could potentially improve. You can find it on newsstands now, or check it out in the Ask Guy archive.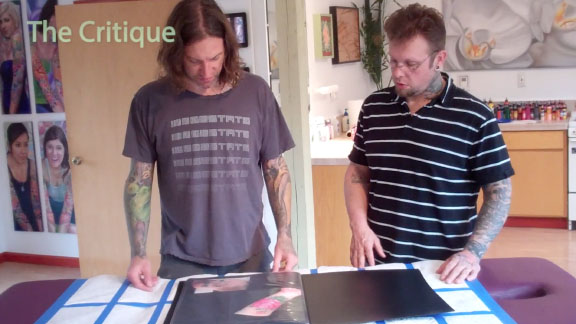 I've also just completed a short video showing a critique that I gave a regular client of mine, where you can get a better sense of the critiquing process. The idea is to get productive dialogues going with other artists where you can help each other to identify your strengths and weaknesses to allow for more focused growth and advancement.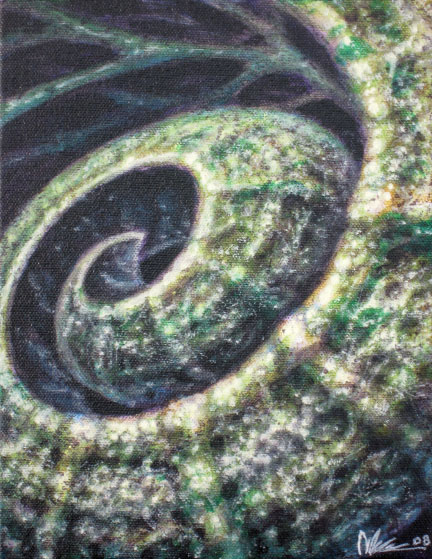 And before it ends, I wanted to mention the painting that I have on the auction block now at eBay, which will be over in another day or so. It's a small organic spiral piece, deep and crusty, and is both signed and framed. It's 7x9" and needs a good home with a tattooist or a serious collector.