February 23, 2015
Coming Soon: The Paradise Artist Retreat!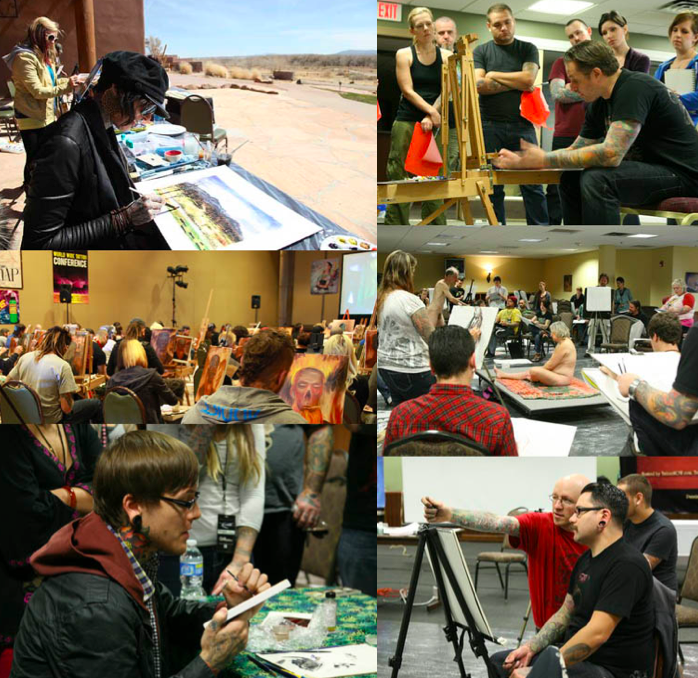 Two years ago, Michele and I were involved in organizing the Paradise Artist Retreat at the Tamaya Resort in New Mexico. We had invited renowned visionary artists Alex and Allyson Grey as feature artists there, and the workshops they hosted were extremely well received. Other workshops, including Shawn Barber's late night Ala Prima session, left a lasting impression on the artists who attended. It was a beautiful experience, with a great core group of artists taking over this quiet desert mountain resort, getting rejuvenated after the long winter and going home inspired and ready to start the spring season. It was definitely one of the highlights of our year: high-energy inspirational workshops followed by drinks by the fire, under the stars.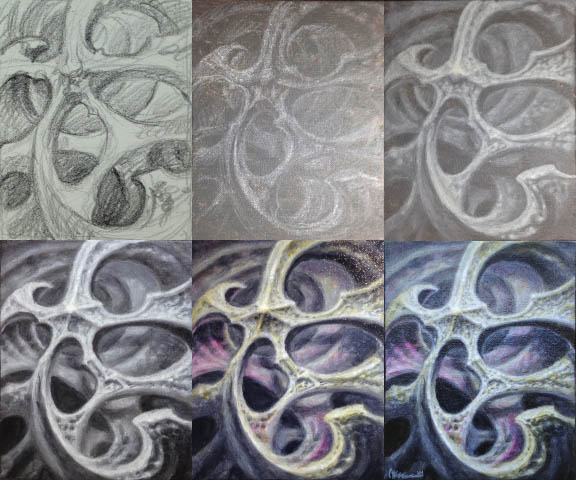 So we're psyched that the next Paradise Artist Retreat is coming right up. This year I'll be hosting a hands-on painting workshop, where I'll be showing you my methods for creating convincing 3D effects on canvas. It'll involve both an early evening instructional session and a late night hands-on art jam. This will be my first workshop of its kind and I've got plans for it that I hope will make it both useful and memorable for everyone. Tuition is included in the weekend ticket price, along with workshops and seminars by an incredible roster of instructors including Jeff Gogue, Chet Zar, Nick Baxter, Tony Moore, Gabe Leonard and my sister Hannah Aitchison. Tickets are available now at the Tattoo Education online store, including tickets with special group rates. There are only 20 spots left, so now is your chance! We also offer tickets for the LiveStream edition- if you can't make it in person but want to take part in the experience online, you can stream the whole thing in HD to your home or studio.