March 11, 2015
Available Now: Myke Chambers' Excellent Watercolor DVD!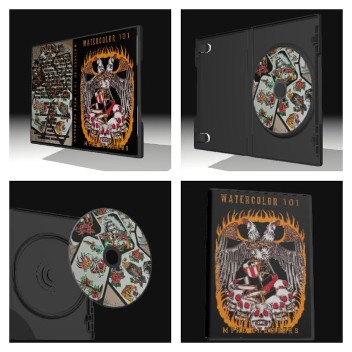 We've always wanted to present a well-rounded curriculum at the Tattoo Education online store, but to our knowledge nobody has yet put together a tattoo artist friendly course on watercolor painting, which is among the essential traditional skills that tattooists have been practicing for generations. That has changed with the release of Myke Chambers' Watercolor 101. It's a concise, 75 minute course laying down all the most essential basics in successful watercolor painting. In Myke's own words:
"The questions I get asked most are about painting with watercolor. So, I thought this would be a good DVD seminar as you don't see it offered very often. Watercolor isn't as easy as it might look. Well, I take that back... If you know a few simple tricks, it's actually pretty easy. After you get the basics down, it's only a matter of practice and patience. With this DVD seminar I'm offering you the basics, in the style that I paint, that will set you on your path, nothing too technical. Perfect for beginners, or if you just want to see things from a different perspective."
Topics covered include: brushes, paper, paint (watercolor vs liquid acrylic), spit shading, color blending and lining, and dealing for longevity.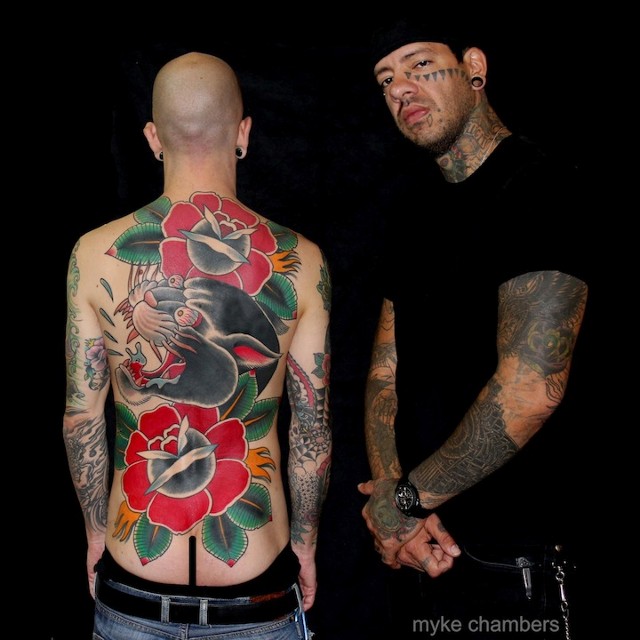 Myke has been a solid fixture in the tattoo industry for many years, with a thick portfolio of beautiful large scale traditional tattoo work, and we are thrilled that he's chosen to share his watercolor techniques this way. We have Watercolor 101 available now at the Tattoo Education online store.