March 18, 2015
Latest Ask Guy and Bloom Features, Plus New eBay Art Listings!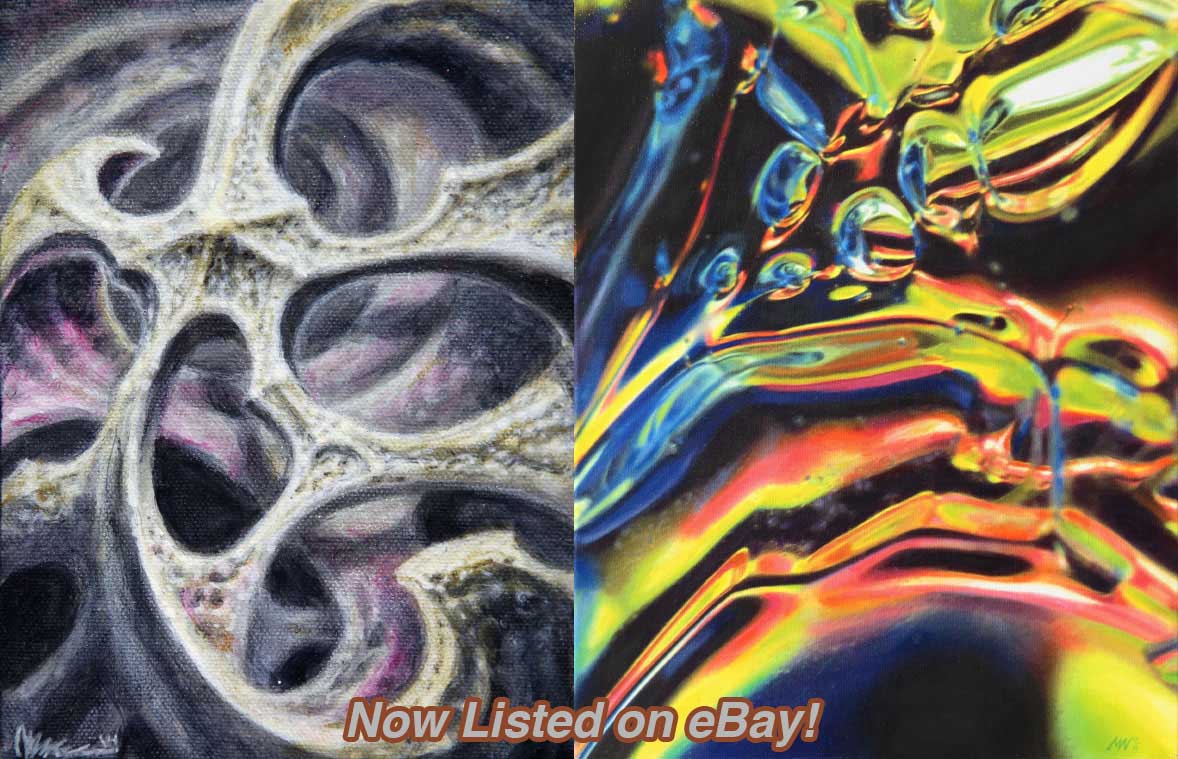 We've decided to start the spring by listing some of our classic paintings on eBay to help fund our new studio expansion in Hyperspace. We're starting with one of Michele's mixed media abstract canvas photo paintings, as seen in her book Moments of Epiphany, along with a recent small acrylic painting of mine. Drop by our eBay store to take a look at the auction, and help support the construction of our new studio by buying art.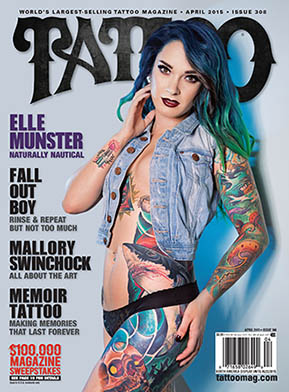 This month's Tattoo Magazine, #304, is the second issue where both Michele and I have features. I've got another Ask Guy column, this one continuing in my series of detailed critiques. This time I'm taking a close look at an artist who is working in a fairly traditional style but looking for ways to take it to the next level- check it out in the magazine or you can read it at the Ask Guy archive at www.tattooeducation.com. Tattoo Magazine also features Michele's client Lisa Daniels as she discusses her collection with great pictures showing her ink. It's part of an ongoing series of articles focusing on Michele's Bloom Project, which highlights the women she's tattooed through the years, all in her carefully balanced feminine floral style.
Also related to the Bloom Project, Michele has just posted a new video featuring longtime client Kristen Blinne, with a short interview discussing Kristen's journey of collecting and talking about not only her larger vision but the vision of the Bloom Project overall. It's a short but sweet video showing her collection up close. We've got it posted at our YouTube channel, Tattoo Television, where you can see a variety of client features and artist interviews that Michele and I have produced.