March 25, 2015
Last Call on Our March Special!

We are close to wrapping up our March Special, where we are giving away free copies of the informative Worldwide Tattoo Conference DVD to anyone who makes purchases of $250 or more at the Tattoo Education online store. We are sweetening the deal: You can order both editions of Tattoo Prodigies for only $150! The Prodigies books are showcases of some of the most exciting work happening in tattooing today, in a high quality large format production. Great for your own coffee table or for your studio waiting room, Tattoo Prodigies 1 & 2 are the kinds of books where you'll keep discovering new things every time you open them. Michele and I are extremely honored to have some of our own work in these books alongside some of the most original talents in the industry. Order both and save!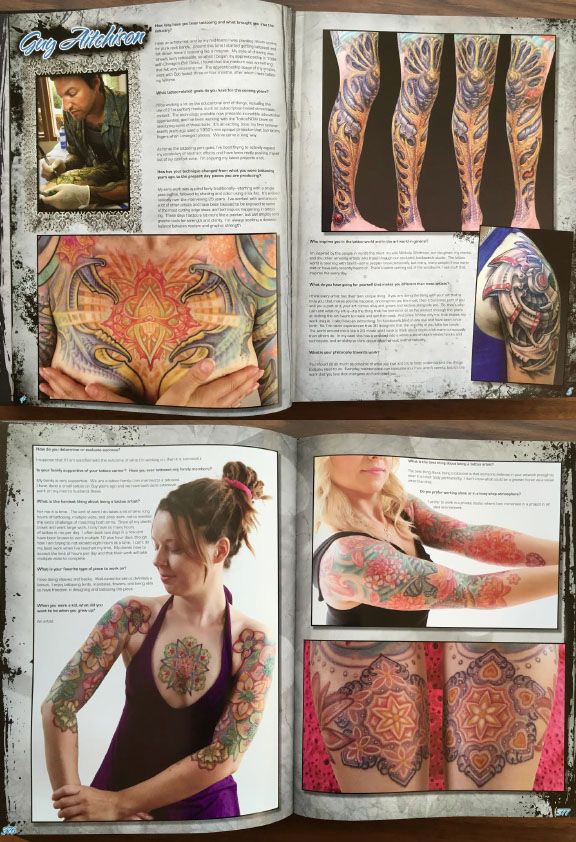 I also wanted to mention that Russ Abbott and I had a great interview the other day with Keith Ciaramello of the Tattoo Mentor podcast series. Plenty of laughs were had, partly at Russ' expense, but most importantly we had an opportunity to talk in detail about our upcoming Wacom Weekend series of seminars that we'll be teaching at the Hell City Tattoo Fest this coming May 1&2. It's a fun and informative interview which should answer a lot of your questions about what we'll be teaching. You can download the podcast for free, or read the detailed course listings at the TattooEducation online store.