April 17, 2015
Now At Tattoo Education: The Revolutionary Inkjecta Flite V2.1 Tattoo Machine!

In my 26 years of tattooing I've had the privilege of working with many great tattoo machines, both classic and modern, tuned to a full range of different technical capabilities from fast-running cutbacks to slower, much punchier coloring machines and everything in between. So I was naturally a bit skeptical that a single machine could ever tackle all these different jobs with equal proficiency. But I kept hearing about the InkJecta from respected friends in the tattoo industry who were doing amazing work with it, so I just had to give it a chance and see what all the fuss was about.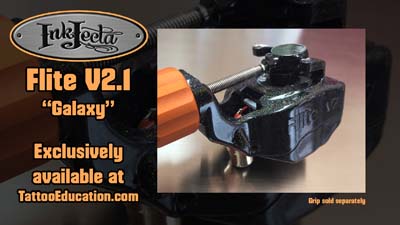 And we've really put it to the test: All the work that Michele and I have done this past year has been tattooed with this single machine, often in solid ten hour sessions. In that time it has packed in countless square feet of color without any variation in performance. I've been having some of the most consistent healing results of my career as well. These days I'm busier than ever and really only care about trouble-free tattooing, and we've found that with the InkJecta, which has made it possible for me to be more efficient, and to accomplish more in my work day than I used to.
At Tattoo Education we specialize in educational material for the tattoo industry, but every now and then a supply product comes along which is so innovative that it belongs in our catalog. I feel that the InkJecta fits in that category. If you're ready for something new, I recommend that you give it a try. Check out the new video ad that I just made if you want to see it in action.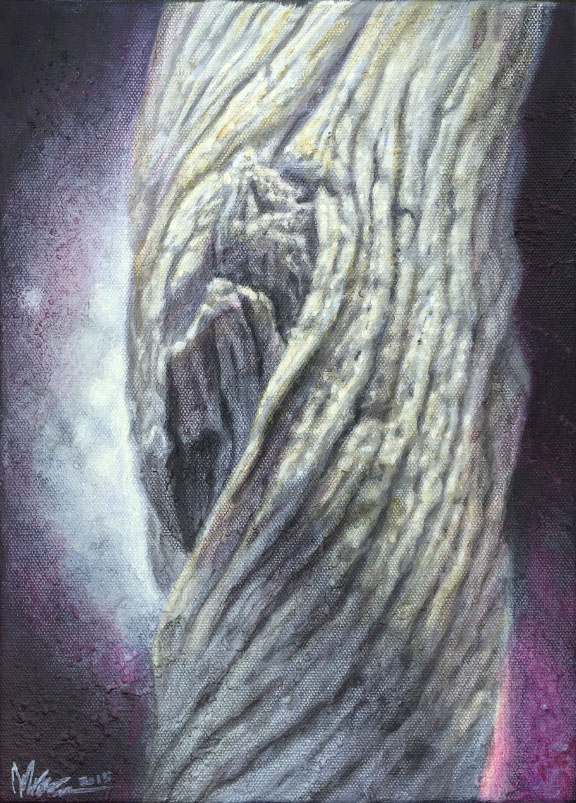 I also wanted to mention that I've got another painting listed at our eBay store. This one is an organic found object study, which I did as a live painting demo last week at the Paradise Artist Retreat. It's acrylic, 9x12", signed and dated and ready to hang. It's on auction for three days at our eBay store, drop by to check it out.