June 12, 2015
"REINVENTING THE TATTOO" Trivia Question #1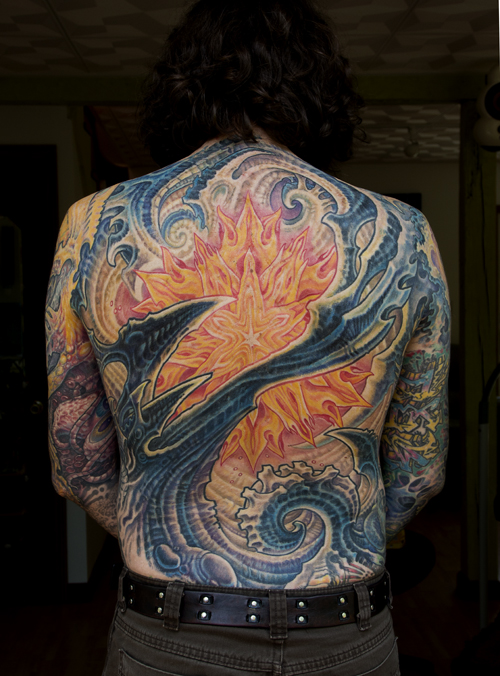 I am excited to announce that the launch date for the new "REINVENTING THE TATTOO: APP" is just around the corner. As you probably already know, the book "Reinventing the Tattoo" is now out-of-print. The new App will take the place of the book and let me update and add information to "Reinventing the Tattoo" on a regular basis; instead of book form, which can't be changed regularly when new information is available. With anticipation for this new installment high, I have decided to pull some "Trivia" questions from the App and share them here. Check back reguarly as I will be adding more trivia and more information about the App !
Trivia Question #1
In the tattooing context, flow and fit are two sides of the same coin. Flow refers to the movement and overall from-a-distance graphics structure of a piece, such as how the larger shapes in the piece move along the body's musculature. What does fit refer to?
Answer: Fit refers to the way that the piece feels to the wearer and how it affects the body's appearance, such as how high the collar line is, or if the piece is bottom-heavy or top-heavy. Flow and fit work together to define the way that the tattoo interacts with the body.