October 6, 2015
The Portland Worldwide Tattoo Conference is just weeks away!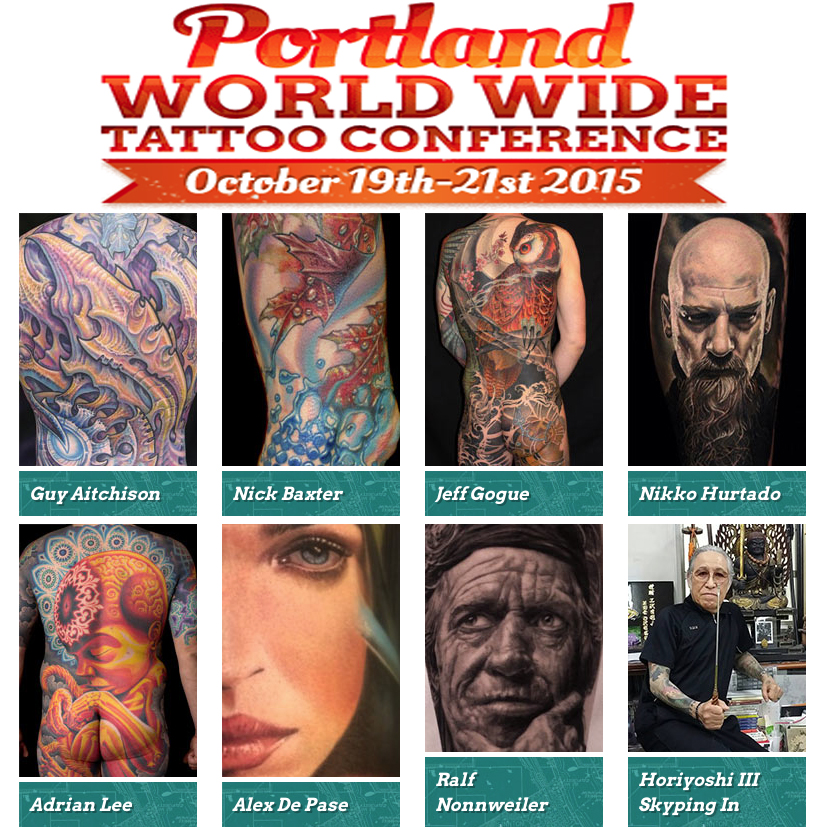 The Worldwide Tattoo Conference has always been one of the more unique events in tattooing, with the entire focus being on educational seminars rather than squeezing them in around a lot of tattooing and contests. I've enjoyed teaching at these events because the audience tends to be made almost entirely of intelligent, open-minded artists who are there to learn and network. So I'm psyched about this upcoming WWTC in Portland, Oregon October 19, 20 and 21.

My class this year will be called Coverup: A Fresh Look, and will be a solid two hours of nuts-and-bolts technical guidance about the most up-to-date methods for hiding old tattoos without making a dense new piece. This will include plenty of closeup video footage of the needle at work, along with enough time at the end of the session to answer audience questions. I haven't done a coverup seminar in a very long time, so I'm amped to talk about all the things that I've learned about the subject in recent years.

Tickets for the WWTC include all seminars and discussion panels, and the lineup this year is solid gold. I'll be teaching alongside some of my favorite tattooists in the industry including Nick Baxter, Jeff Gogue, Nikko Hurtado, Adrian Lee, Alex De Pase and Ralf Nonnweiler... Even the great Horiyoshi III will be skyping in!

Tickets are available now at TattooEducation.com. Airline tickets are reasonably priced right now- why not treat yourself and get a brainful of knowledge and inspiration? Thanks, and I hope to see you there!