October 26, 2015
REINVENTING THE TATTOO - Trivia Question #22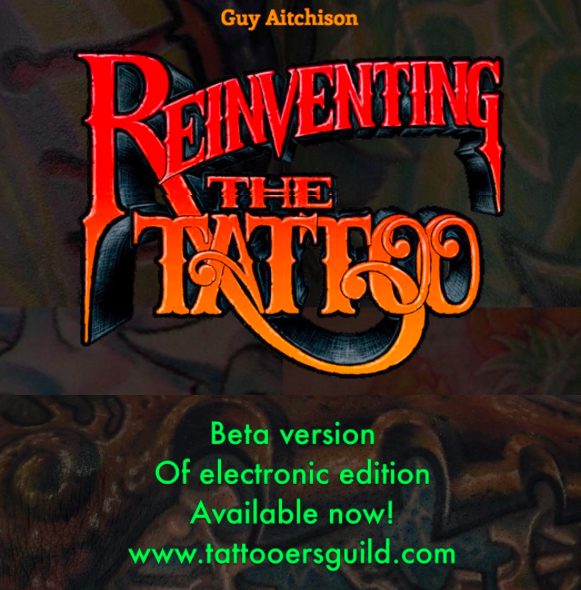 "REINVENTING THE TATTOO" Trivia Question #22
Done properly, tattooing with a __________ first can save time, trauma, and effort while possibly preventing healing problems.

Answer: Magnum

I also wanted everyone to know that the highly anticipated REINVENTING THE TATTOO - APP, is available now in the beta phase electronic edition! For a limited period, subscriptions are available at a discounted rate for joining us in helping fine-tune this groundbreaking educational platform. Subscriptions give you access to the fully updated curriculum, including new chapters, contributions from guest writers and an infinitely expandable format. Drop by https://www.tattooersguild.com to take advantage of this limited offer!