November 6, 2015
Next Round of the Realistic Portrait System Begins Soon!
A couple months back we were involved in promoting the Realistic Portrait System course led by Utah tattoo artist Dax McClellan, who had impressed us with his fresh and hands-on approach to teaching using a no-nonsense system that gets proven results. I've been seeing work by some of the participants in this course, many whom had never done portrait tattoos or had only done them with results they were unhappy with, and after only a few short weeks of consistent work they are focused in the right direction and already tattooing solid, professional quality portraits such as the ones pictured here.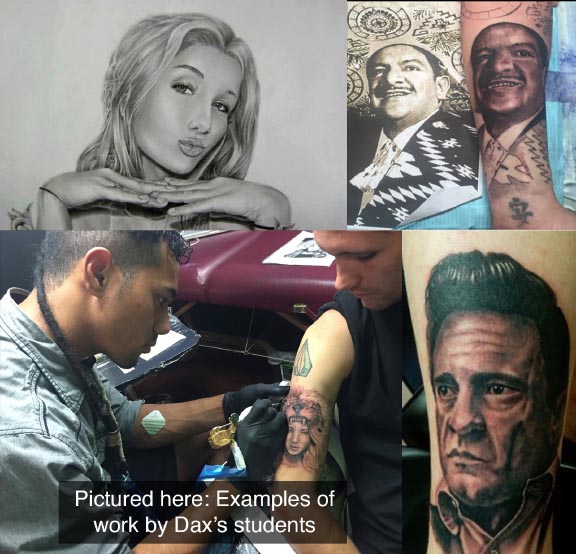 I remember back in the early days of my career when portraits were a rare thing to be asked for, and the opportunities to practice them were few and far between, with little or no guidance about how to go about it other than the experiences I'd had on paper before that. Realistic portraits still are in the realm of tattoo voodoo magic for many artists, so it's exciting that a number of experienced portrait tattooists are sharing their methods. What's different about the RPS course is that the material is released gradually over a period of time, with suggested projects and exercises to accompany each lesson and a period of feedback by Dax and his associates. This is such a fundamentally different approach to simply viewing a tutorial that it's not surprising that students are having such pronounced results.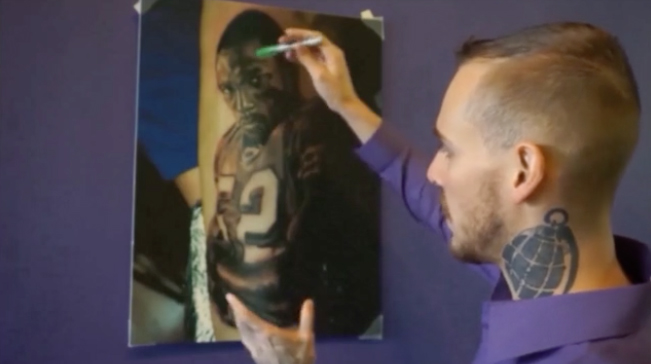 Since many of the topics that Dax covers are complimentary to the material in my new electronic edition of Reinventing The Tattoo, we've even taken the step of making a list of chapters that can be read along with the RPS timed release courses. You can read more about the Reinventing electronic edition here, and take a look at the Realistic Portrait System in this video that Dax has prepared which should hopefully answer most of your questions about how it can help you. Cutoff for signing up for this next round is on December 1; if you are serious about taking a proactive approach to learning portraits, this is a valuable opportunity that could take your learning process to the next level.