November 9, 2015
New Ask Guy Critique Now Available For Viewing!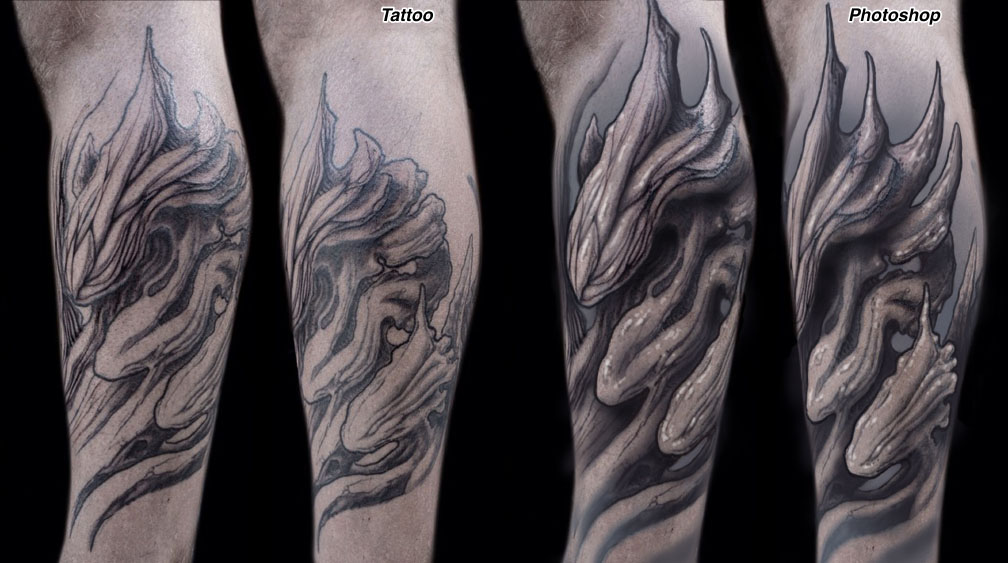 It's about that time again, where we are posting the latest Ask Guy critique at the Ask Guy archive at TattooEducation.com. I'm always excited to do a critique, since there's generally such a positive response from everyone. I'm especially grateful to the individuals who are willing to come forward and have their work critiqued publicly. In this latest column I'm looking at the work of Brazilian tattooist Breno Bitarello, who recently came through Hyperspace Studios here and got his sleeve worked on. Much of what Breno is doing is in the abstract/organic end of the spectrum, which is of course one of my own specialties. So I have the dual challenge here of giving him a solid critique while still encouraging the things that he does that are different from my own work. You can check out the latest column at the Ask Guy archive, and send me your own work if you dare at AskGuy@GuyAitchison.com.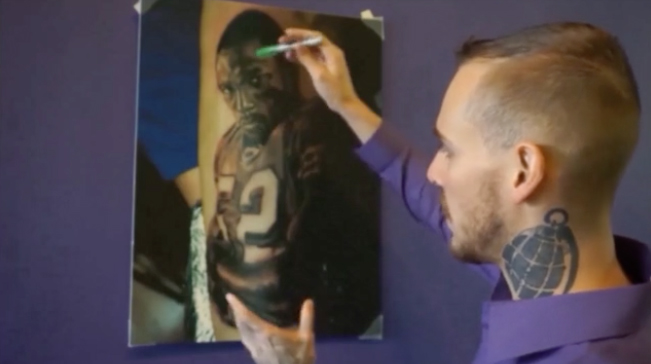 And for those interested in the realism end of the artistic spectrum, I wanted to mention our associate Dax McClellan's Realistic Portrait System course, which will be starting a new round in a few weeks. Dax uses a unique instructional method that involves a timed release of teaching material including exercises and projects, coupled with feedback from instructors, a system which has demonstrated proven results. For those who join Dax's mailing list before Thursday, he's offering a free mini-tutorial which will arrive in the form in a series of emails sharing topics ranging from motivation to technical secrets. He's made a short video describing what the course has to offer and how it could help you... sign up now to see what it's all about!