January 5, 2016
Collaborative Contest, Plus New Ask Guy Critique!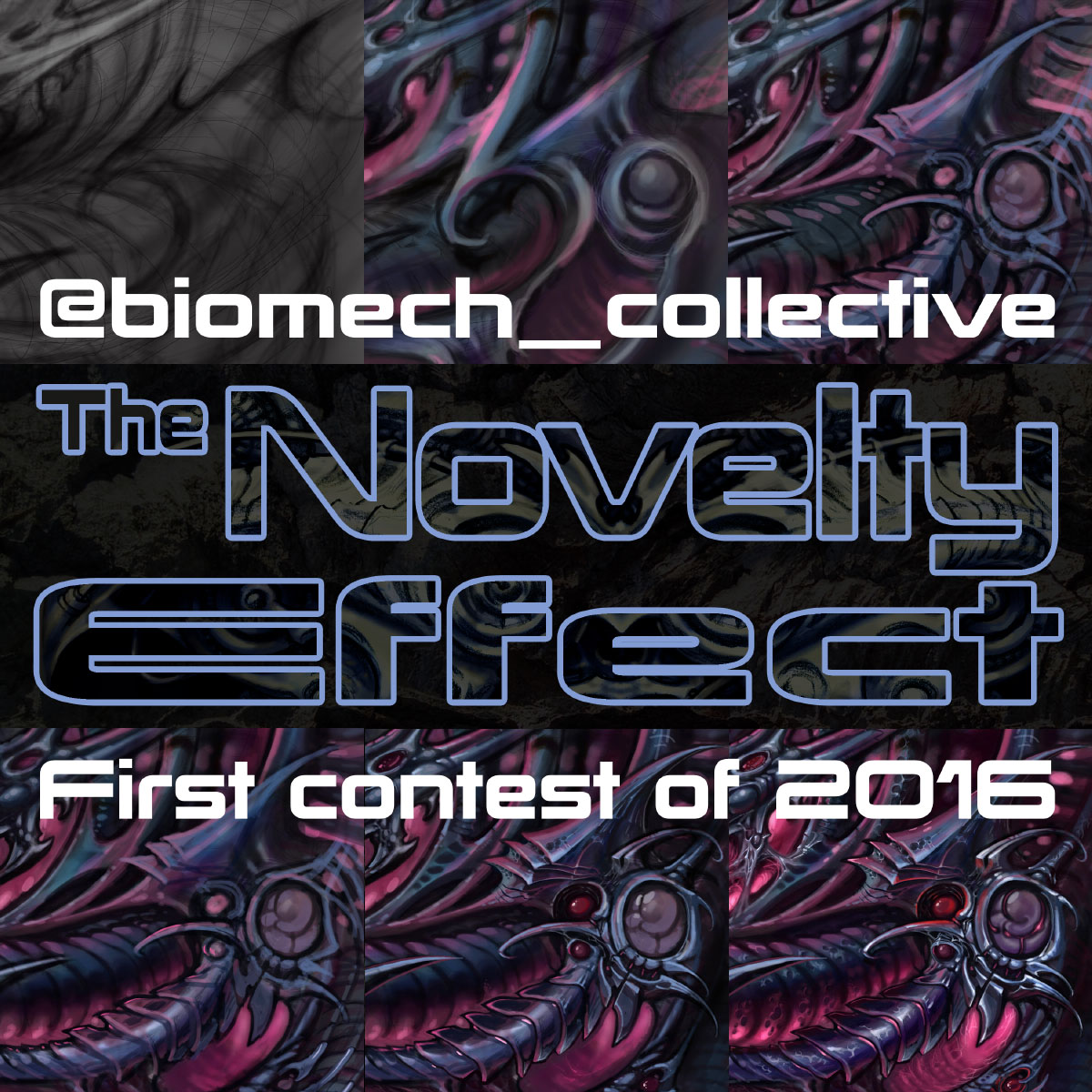 Over the course of this past Fall we hosted two fun contests through the @Biomech_Collective Instagram feed. Well, we thought there was no better way to start the year than to get another contest rolling, especially since this is usually the slowest tattoo month of the year. Let's take advantage of that down time and do something new and fun!

The purpose of the first two contests was to inspire artists to look outside their normal boxes and find new things to add to their artistic vocabularies. With this being the first week of the New Year, the idea of novelty is especially a strong theme. So I'd like to announce The Novelty Effect, a collaborative contest aimed specifically at the idea of producing new visual language. With good collaborations, participating artists often find that it's almost like a third artist is in the room, a person who only exists when the two participants are working together. In particular, I've found that the first steps of the process can produce some exciting things, when the artists begin working over sketches started by each other, but taking the other artist's ideas and redrawing them in their own hand. There may be no better way to step outside your own artistic box.

- Entries must consist of TWO artists using any medium
- Entries will be judged PRIMARILY on their use and generation of novel breakthrough concepts, including:
- New shapes
- New textures or novel detailing
- Unexpected/unprecedented combinations of elements
- But also:
- Overall composition
- Cohesion of the two artists' styles into a single unified look
- Challenge level (shipping analog art back and forth is more difficult than emailing digital files)
-Only new pieces will qualify
- Contestants must repost the contest graphic in this email at their profiles in order to qualify
- Entries must be complete and submitted by January 31st, 2016- simply post and tag #Biomech_Novelty
Prizes will include art books, collaborative art prints, subscriptions to Guy's educational package Reinventing The Tattoo, plus some original collaborative art that will be announced soon. You can find out more details at www.tattooeducation.com/contest/. We can't wait to see what you all produce!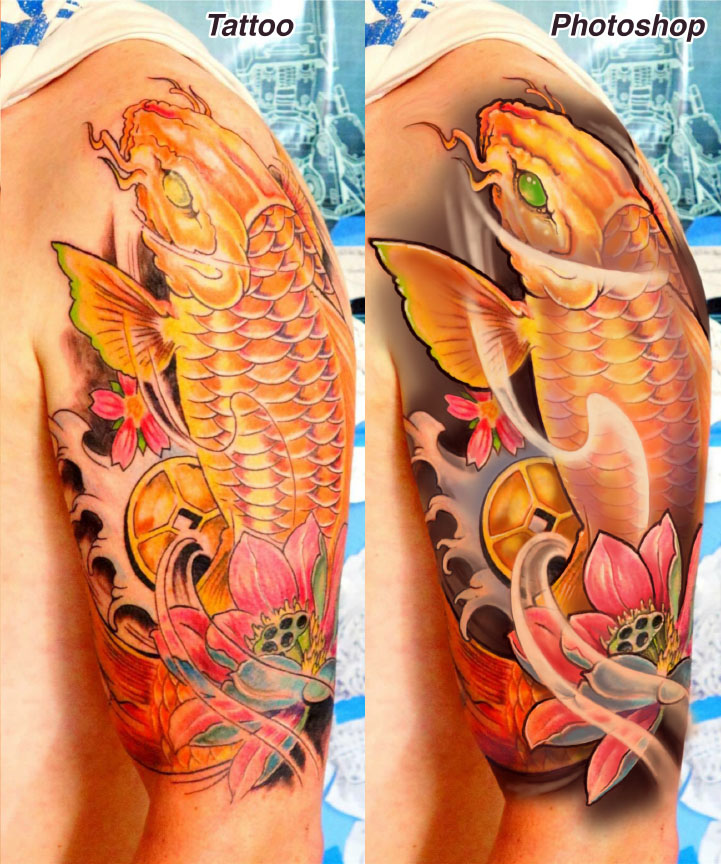 I also wanted to mention that we've just posted a new Ask Guy critique at the Tattoo Education Ask Guy archive. This time I'm looking at the work of Irish artist Colin Byrne, whose work I've critiqued in the past; he already has a pretty good idea of what makes a good tattoo, so it was fun to take it the next step in pushing the strength and clarity of his work a step further. You can find it now in Tattoo Magazine issue #317, available on newsstands, or just drop by TattooEducation.com and check out the Ask Guy archive, which is filled with critiques and other questions and answers. You can submit questions for the @tattooeducation Instagram feed at AskGuy@GuyAItchison.com.