February 3, 2016
Check Out Guy's Tattoo Mentor Podcast!


I recently was interviewed at great length by Keith Ciaramello, who not only runs the Tattoo Mentor podcast series but also had produced a number of excellent educational DVDs on realism, which we carry at the Tattoo Education online store. Keith grilled me on all sorts of topics, going into quite a bit of historical detail in addition to covering many of the tattoo industry's most current topics. It was also a chance for me to talk in detail about my Reinventing The Tattoo electronic educational package, which continues to expand with a fifth guest chapter newly installed and an extensive coverup video slated to be added later this month. The podcast is both entertaining and informative, and should be interesting to both artists and fans from all different levels of experience.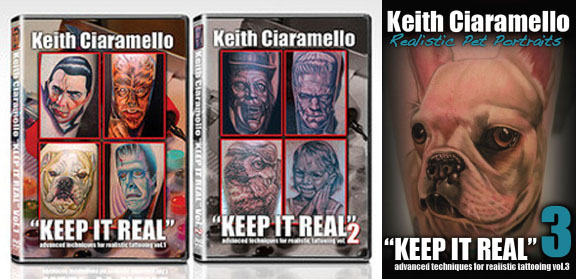 In addition to his DVDs, Keith has also made a video about needle cartridge technology. Now, with 7 companies making cartridges, it's important to have a good way of comparing what's being offered and knowing more about their differences. It's a very informative video, which you can download from Keith's online store. We have also added a chapter on this same subject to the technical section of the Reinventing The Tattoo electronic edition, which is described in detail at the Tattoo Education online store.