March 16, 2016
Two New Bloom features in Tattoo Magazine!
For those not familiar with Michele Wortman's Bloom Project, she has been carefully documenting many of her clients over the course of the past 15 years or so to show both the evolution of their personal tattoo collections and the growth of Michele's distinct feminine style, which makes use of floral motifs that are designed to fit on the human form in a flowing, balanced way. Tattoo Magazine has been showcasing some of Michele's clients in both colorful magazine spreads and online video features, and this week another issue has hit the newsstands, this time detailing the collection of Michele's friend and client Shelley. We also wanted to mention a recently posted video about one of Michele's longest-standing collectors, Mindy, who talks about the metamorphosis of her ideas as she has grown from getting small collector's pieces to getting a pair of matching sleeves that trickle down onto her hands. Many collectors don't know where to begin, and Mindy shows how ideas can evolve into something balanced and unified if enough thought goes into it ahead of time.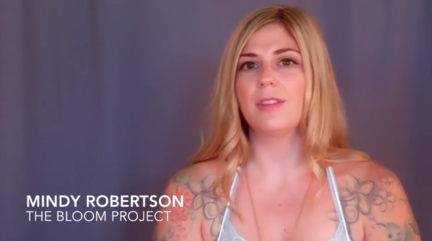 We also wanted to mention that we are in the final weeks of the introductory pricing for the electronic edition of Reinventing The Tattoo. Several high-value additions will be made to this comprehensive educational package over the next few weeks, including Guy's coverup tutorial video and an exciting chapter by guest writer Phil Garcia. Now is your chance to get access to all of this premium content at our special introductory rate.