July 13, 2016
This Thursday in New York: Guy Aitchison's First Major Gallery Appearance in 20 Years!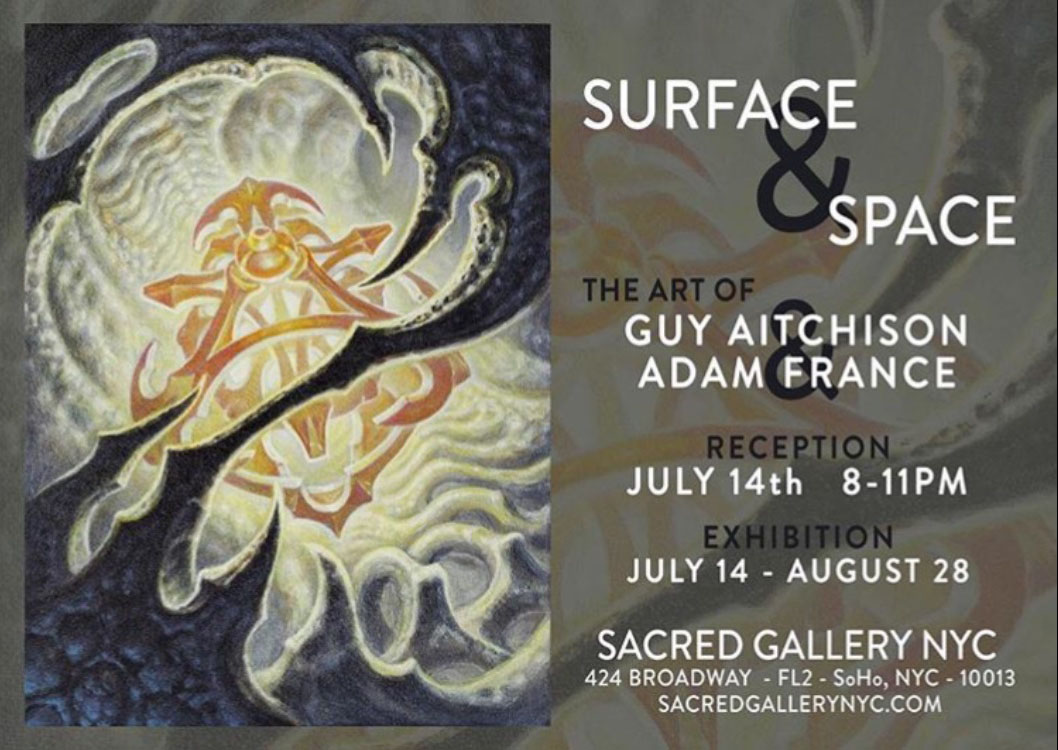 It's been 20 years since Michele and I shared a major gallery exhibition in California, and although I do think of myself as a serious painter, I've only shown a few scattered paintings in group shows in the years since then. That's why I'm so excited about Surface & Space, the show that I'll be sharing with my colleague Adam France, coming up in New York tomorrow, Thursday July 14 from 8:00-11:00pm at Sacred Gallery, 424 Broadway, 2nd Floor. We've timed the opening for the night before the Empire State Tattoo Expo, so if you plan on being at that convention and are arriving beforehand, hop a cab and drop by!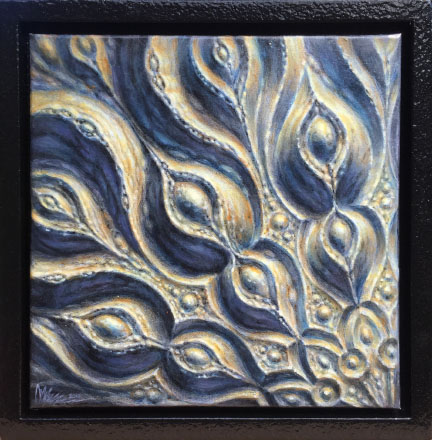 I've been working on a solid body of work over the past year or so, which will be represented not only on the body of paintings there, but also in several large backpiece tattoos that will be walking around in the room, along with a sculptural piece that I built and Adam painted, plus other collaborations. He's got a great new grouping of paintings there as well. I've just seen a few shots of some of the walls, and can't wait to see it in person tomorrow night. Whether you are already in the New York area or are there for the convention, I hope to see you at Sacred Gallery for the opening! and if you can't make it but are curious about the paintings, you can contact the gallery for more specific information about them.