August 11, 2016
New Ask Guy Critique on Newsstands Now!

The newest Ask Guy critique is now live! This month's critique is of an illustrative piece, which provided ample opportunity to focus the discussion on the topic of linework, and how to use linework to your advantage to make your designs as clear and readable as possible. I use Photoshop in my critiques in order to clearly illustrate exactly what I'm talking about. You can find it in this month's Tattoo Magazine, Issue #321, on newsstands now, or you can check it out at the Ask Guy Archive along with past columns featuring not only tattoo critiques but also a variety of questions on all kinds of tattoo related topics.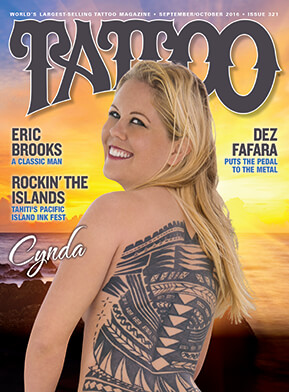 Several of these critiques were done specifically to illustrate points that I discuss in my electronic educational package, Reinventing The Tattoo. If you are a Reinventing subscriber, check out Chapters 2.2, 2.3 and 2.6 to see how they've been rewritten and integrated into the text, and take the time to review the important topics discussed here- Positive/Negative relationships, Contrast, and Lines/Edges. If you are not a subscriber, please take a moment to drop by www.ReinventingTheTattoo.com to see what it's all about.