December 9, 2016
New Videos, Interviews And A Great New Print!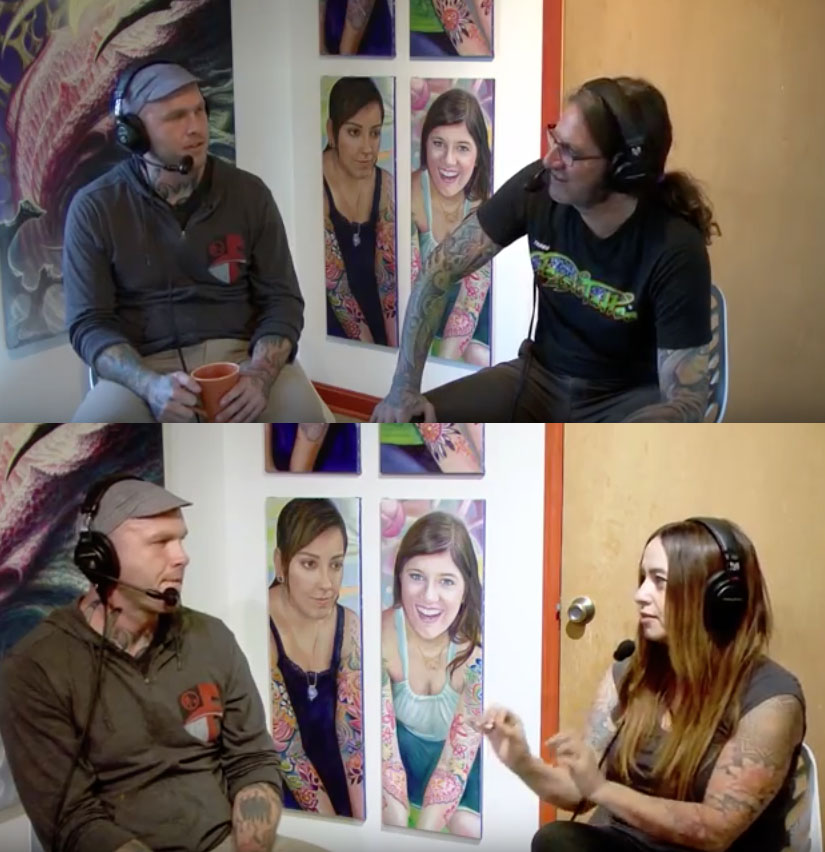 Recently, Michele and I had the honor of being interviewed by Jake Meeks of the Tattoo Improvement Network when they visited Hyperspace Studios. It was hard to keep it short, since we had so many interesting topics to cover, so it ended up being published in three half hour segments, which are now all posted at the Tattoo Improvement channel on YouTube. These interviews are both fun and information-filled, including plenty of historic detail from the past 30 years of the evolution of the tattoo profession. I think this material would be of interest to both artists and tattoo fans; drop by the Tattoo Improvement channel to check it out! Jake also published a review of Reinventing The Tattoo, my electronic educational package, which I thought was thorough and well written. If you're thinking of treating yourself to a subscription for 2017, check out his review to get his perspective.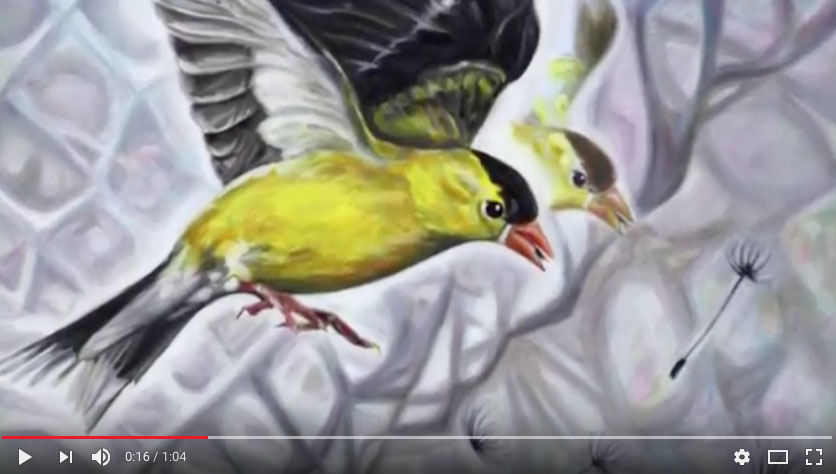 Speaking of videos, Michele just posted a new 1-minute video highlighting her recent body of paintings. It's a short and contemplative little segment that gives you a close-up look at the personality of these new works; pour yourself some hot coffee and take a look! She also just posted a new print of one of these recent paintings, Trio, which is moderately sized- 8x16" plus a 1" colored border for mounting purposes- and moderately priced at $35. Order before the 16th of this month and not only is shipping guaranteed before Christmas for US orders, but the shipping on all print orders before that date is free. High quality signed archival canvas prints make excellent gifts, by the way.