December 13, 2016
It's Not Too Late to Surprise Your Loved Ones With Art Gifts!

So the countdown is on, and there's very little time left before the shipping cutoff for ordering holiday gifts. We have a few suggestions to make that might simplify things- how about a few unique art books produced within the tattoo community? There are many titles available covering all different subjects, and I'd like to show you a few examples of what we have in the Hyperspace catalog.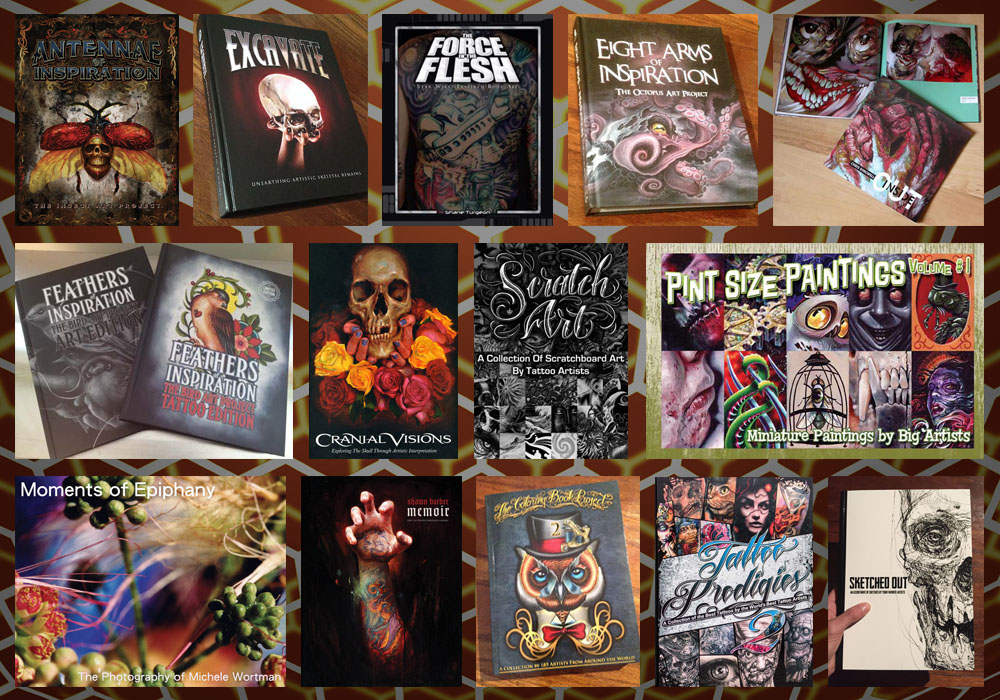 Out Of Step Books has been consistently putting out anthology books that allow many artists to contribute their unique visions regarding specific subjects- for example, Antennae Of Inspiration is all about insects and other small creatures, interpreted by many of your favorite artists in all kinds of mediums. Their books are thick and loaded with hundreds of pages of high-quality material; drop by the Hyperspace book store to read more descriptions of the various volumes of theirs that we carry.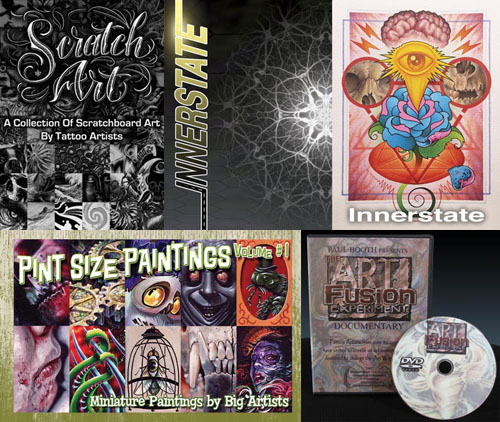 We also have put together a few book combo packs that can save you a little money while providing some unique choices. The Tattoo Community Project Pack is one of the best examples. One of the most exciting things about being part of the tattoo community is how many cool projects there are to get involved with... More than any other art scene, tattooists tend to be very comfortable working together on collaborations, performances and other art projects, allowing them to explore a wider range of techniques and styles than an artist would just working by themselves. Over the past decade we have been involved in a number of such projects, all of them very different from each other but each exploring a different aspect of vision, creativity and collaborative energy. In The Tattoo Community Project Pack, we feature books and DVDs from four of these projects: The ArtFusion Experiment, Scratch Art, Innerstate and Pint Size Paintings. You can read about these projects, and the books and DVDs that they spawned, at the Hyperspace book store.

These examples just scratch the surface; drop by the store at Hyperspace Studios to see more, including some low priced stocking stuffer gift packs. Shipping in time for Christmas is guaranteed on all US orders placed by the 16th of this month, and shipping on all fine art prints is free until that date.