January 8, 2017
ITEM OF THE WEEK - 'Hair of the Dog'!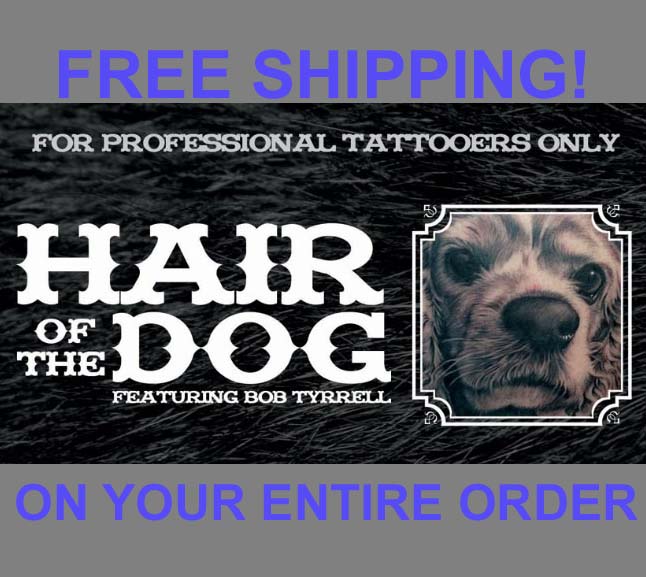 This Week Only (January 9 - January 15)
'Bob Tyrrell: Hair Of The Dog DVD'
is the Featured Item this week.
Order this item and get FREE SHIPPING on your entire order!!
Bob Tyrrell: Hair Of The Dog DVD
Bob showed up on the tattoo scene a couple decades back and immediately gained notice for his smooth, original approach to black and grey realism. He has a talent for translating iconic images into strong, clearly readable realistic tattoos with a unique balance of graphic strength and subtle realism. Hair Of The Dog explores animal portraiture using Bob's technique, and is loaded with artistic and technical wisdom that is sure to be useful for tattoo artists of all levels of experience. Pet portraiture is a big market, and this tutorial not only goes into the animal subject in detail but contains many great nuggets that could be applied to almost any artistic style. If our experience tells us anything, you may only have a couple days before they are sold out!