January 27, 2017
ITEM OF THE WEEK - 'Sketched Out'!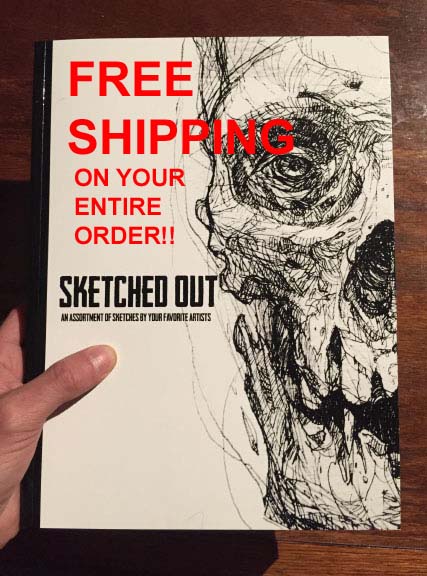 This Week Only (January 27 - February 6)
'Sketched Out'
is the Featured Item this week.
Order this item and get FREE SHIPPING on your entire order!!
Sketched Out: An Assortment of Sketches by 100 of Your Favorite Artists!

9″x12″, softcover, 272 pages, $40.00

Get a glimpse into an artist's creative process with this collection of sketches by 100 of your favorite artists! In sketching, the artist finds the freedom to create without limits or judgement, to play with ideas, to make mistakes and to experiment. This book delves into the minds of several of the best contemporary artists as well as some of the best tattoo artists in the world and examines their creative processes. How do they realize what it is they wish to create? How to they decide what works and what does not? The sketches in this book showcase the method behind a work of art, and provide an insider view into the imagination of various top notch artists in the tattoo community.