February 5, 2017
ITEM OF THE WEEK: The ART of the LEU Family!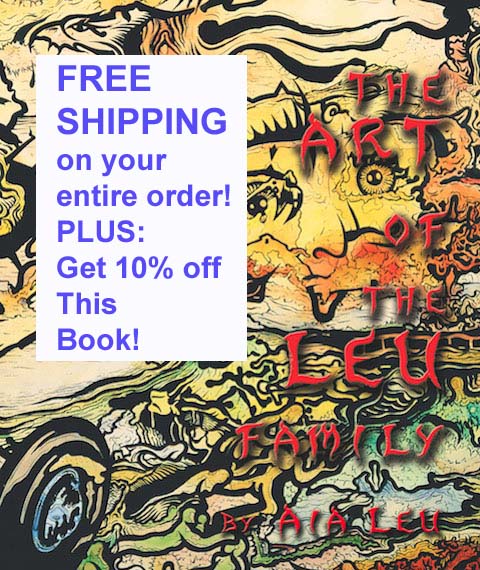 This Week Only (February 6 - February 12)
'The ART of the LEU FAMILY'
is the Featured Item this week.
Order this item and get FREE SHIPPING
PLUS 10% OFF This Item!!
(FREE SHIPPING to US orders only. Shipping to Canada is $30.00 and anywhere else is $45.00.
Order more items and get the shipping special on your WHOLE order!!
Any additional shipping charges will be refunded when order is filled)
The Art Of The Leu Family
Paperback, 190 pages, $60 - Sale 10% off: $54

The tattoo world has long been familiar with the Leu Family, in particular the iconic Swiss tattooist Filip Leu. Filip's work has long been sought after by serious collectors for his unique take on the Japanese theme. But Filip is also a painter and artistic explorer in many ways, and comes from a family tradition steeped in rich creativity. Many tattoo fans are aware of the paintings of historic tattoo figures by Filip's wife Titine Leu, the wild surreal ink drawings and tattoo work by his father Felix, the hypnotic mandala paintings by his mother Loretta. And the family creativity goes even further, starting with Felix's mother Eva Aepelli, and his sister Miriam Tinguely, then including many of Filip's siblings.