April 3, 2017
April- Fine Art Print Promotion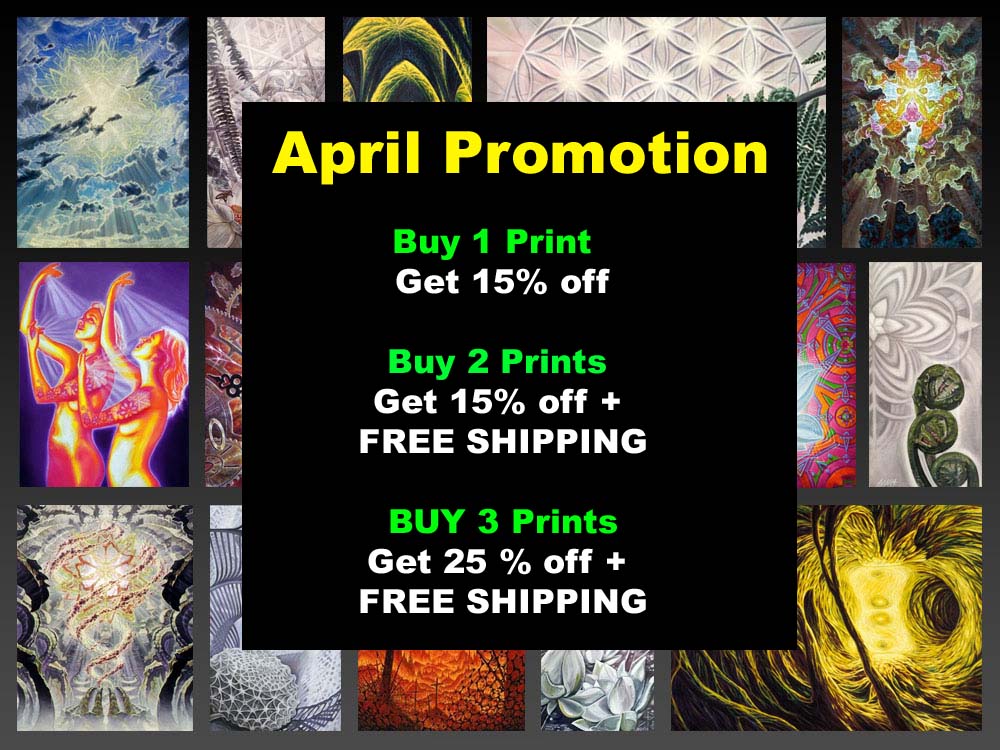 For the entire month of April we are having specials on our fine art prints! All prints are on archival artists' canvas, signed and dated, with colored borders for mounting purposes. Some come ready to hang. This month we are offering"
Buy 1 Print
Get 15 % Off
Buy 2 Prints
Get 15% Off Plus
FREE SHIPPING
Buy 3 Prints
Get 25% Off
Plus FREE SHIPPING
(FREE SHIPPING to US orders only. Shipping to Canada is $25.00 and anywhere else is $35.00.
Order more items and get the shipping special on your WHOLE order!!
Print discounts and additional shipping charges will be refunded when order is filled)
You can see a detailed description of our fine art reproductions at Hyperspacestudios.com/prints.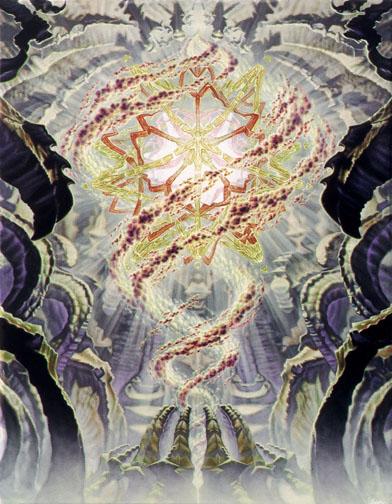 For April 28-30, we are featuring:
Lightform VI - $200
By Guy Aitchison, Lightform VI, 2003.
Print is 21x27" with a 1" black border plus additional blank canvas for mounting purposes. Signed by the artist.

(Order the featured item and receive a Guy Aitchison postcard set, a $10 value for FREE!)