May 8, 2017
Item of the Week - FEATHERS of INSPIRATION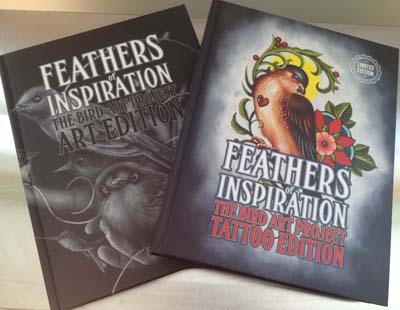 This Week Only (May 8 - May 14)
is the Featured Item this week.
Save $11
Order this item and get FREE SHIPPING!!
(FREE SHIPPING to US orders only. Shipping to Canada is $30.00 and anywhere else is $45.00.
Order more items and get the shipping special on your WHOLE order!!
Any additional shipping charges will be refunded when order is filled)
Feathers of Inspiration: The Bird Art Project features an extensive and brilliantly colorful collection of bird inspired artwork from around the globe. With a multitude of mediums included, our feathered friends are beautifully interpreted in thousands of different ways, by artists of many disciplines and genres. This collective project brings together an artistic treasure trove of inspirational work to celebrate the remarkable world of winged wonders.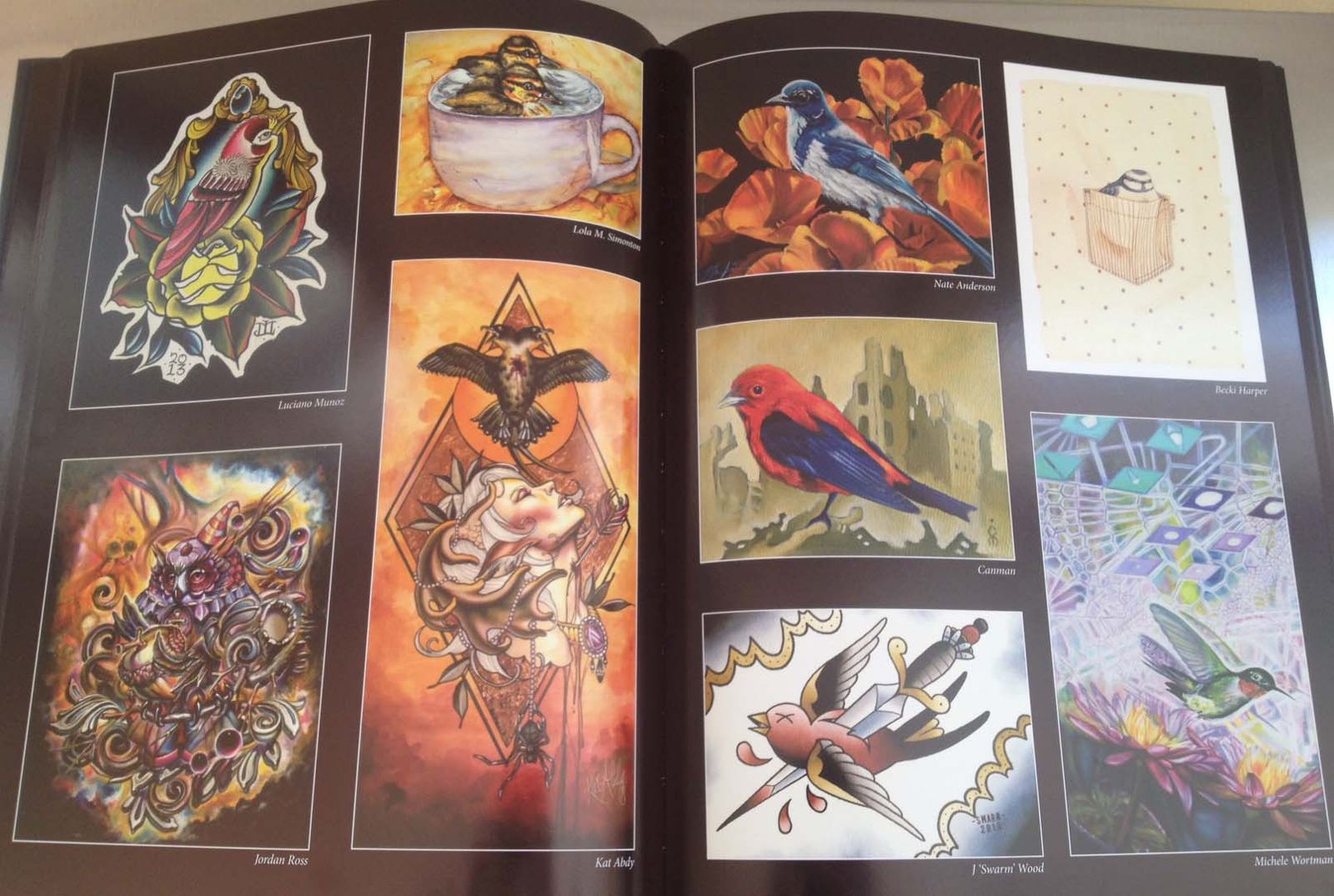 This is a limited edition pressing with only 750 sets available, which are sure to be gone by the end of the year. Works include a number of pieces by our very own Michele Wortman, plus hundreds of other artists of a broad range of styles. They're great books for both artists and collectors which go over extremely well both as gifts and as reading material in the tattoo studio waiting room.