May 31, 2017
ITEM of the WEEK - TATTOO EXTREMITIES!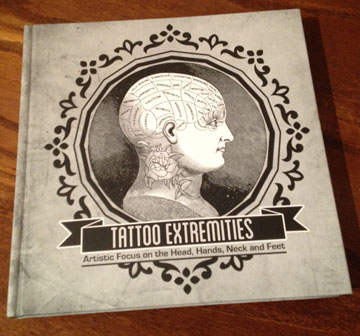 This Week Only (May 29 - June 3)
'Tattoo Extremities'
is the Featured Item this week.
Order this item and get FREE SHIPPING
PLUS 10% OFF This Item!!
(FREE SHIPPING to US orders only. Shipping to Canada is $30.00 and anywhere else is $45.00.
Order more items and get the shipping special on your WHOLE order!!
Any additional shipping charges will be refunded when order is filled)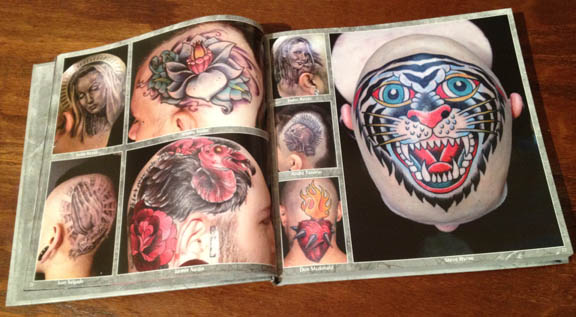 Tattoo Extremities $50 - Sale $45
Hardcover, Published by Memento Publishing
240 full color pages, 10 inches by 10 inches in size. Featuring 170 Tattoo Artists with Over 800 photos!
Placement of tattoo art is an important facet of each design and has the power to turn each piece into an extraordinary aesthetic experience. Throughout the years, the extremities of the body have been utilized to tell stories, depict ritualistic significance, and serve as the canvas for exhibiting grand artistic projects. Though not all tattoo collectors choose to decorate their hands, heads, and feet, many of those who do expose the world to some of the tattoo industry's finest accomplishments - proudly displaying their artwork for all to see. This book features an extensive body of tattoo work from tattooists around the globe. These talented artisans provide us with distinct styles, genres, and creativity, all inked upon the far-reaching limbs of the body. Enjoy an intriguing artistic journey that honors those bold enough to wear the ink and the artists skilled enough to make their imaginative concepts come to life.