August 16, 2017
Special Deals on Guy Aitchison's Massive TECHNIQUE Tutorial!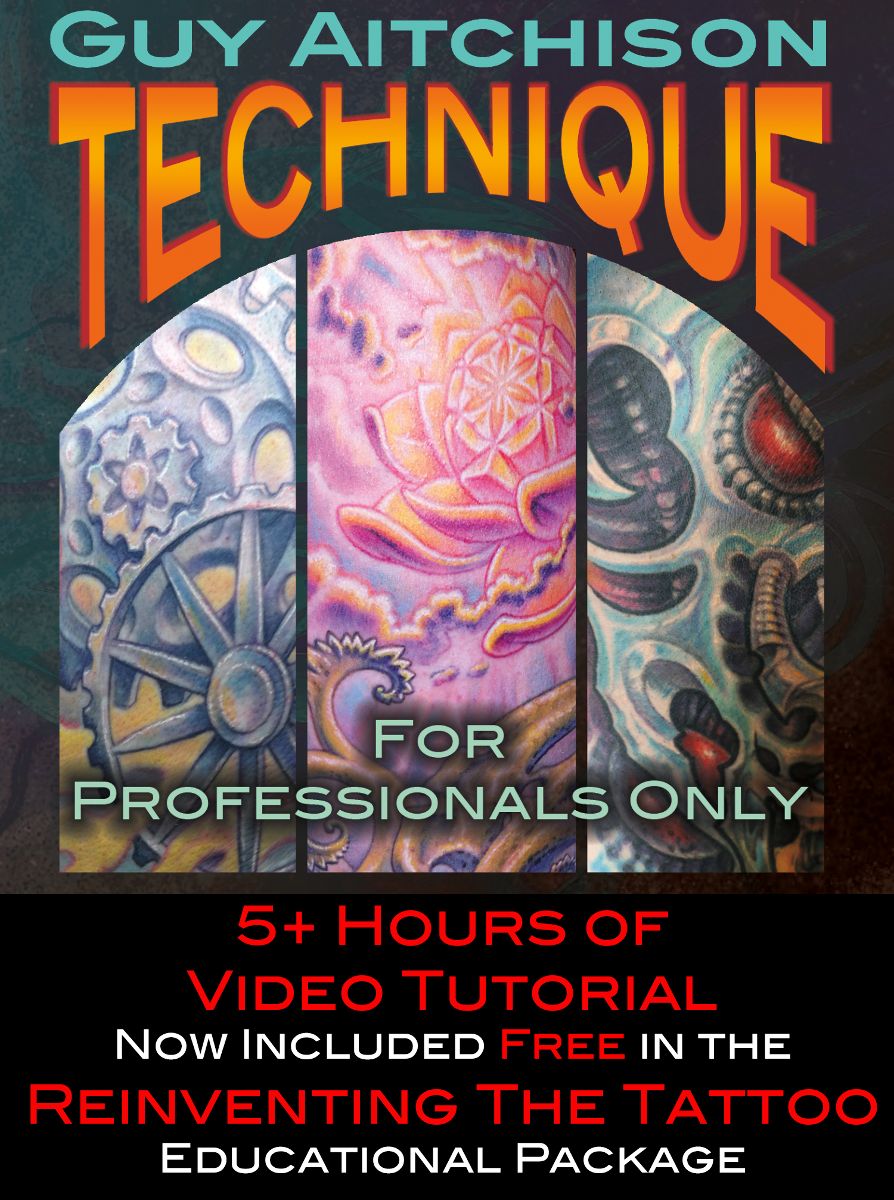 One of Guy Aitchison's hardest-hitting video tutorials is simply
titled Technique. It's a four disk set that shows you closeup footage
of the machine in action as Guy works through five different projects,
presented in a concentrated format. The first two disks are a special
edition cut of his 'Guy's Bag Of Tricks' webinar, showing a project from
start to finish as he answers a variety of questions from the audience
about design preparation, palette and the equipment and methods he's
using. The other two disks, Tightening 1 and 2, go into detail about
finishing techniques, spotlighting four projects up close, describing
every move in detail as Guy shows the line building, detailing,
smoothing and other development on a variety of effects including
floral, organic, mechanical, metallic and carved wood, with each piece
showed healed so you can see the kind of results that you can
realistically expect from working with these methods.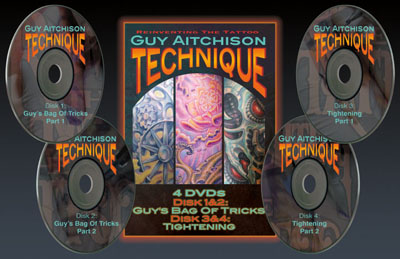 We're now offering this tutorial at a price of $125 for the entire
set. Or, even better, you can get it FREE with a subscription to
Reinventing The Tattoo, Guy's epic online educational package. If you
are already a Reinventing subscriber, simply log on and you'll find it
waiting for you at the end of Page 354.

(click on the pic below to see a video about TECHNIQUE)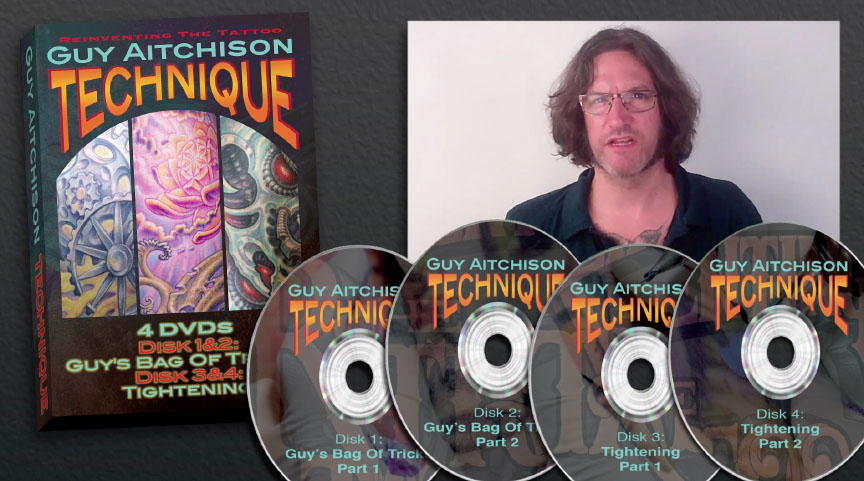 Drop by ReinventingTheTattoo.com to read more about this package,
meant as continuing education for the professional tattoo artist.