October 2, 2017
Limited for 3 days only: Collaborative Guy Aitchison/Chris Hall Print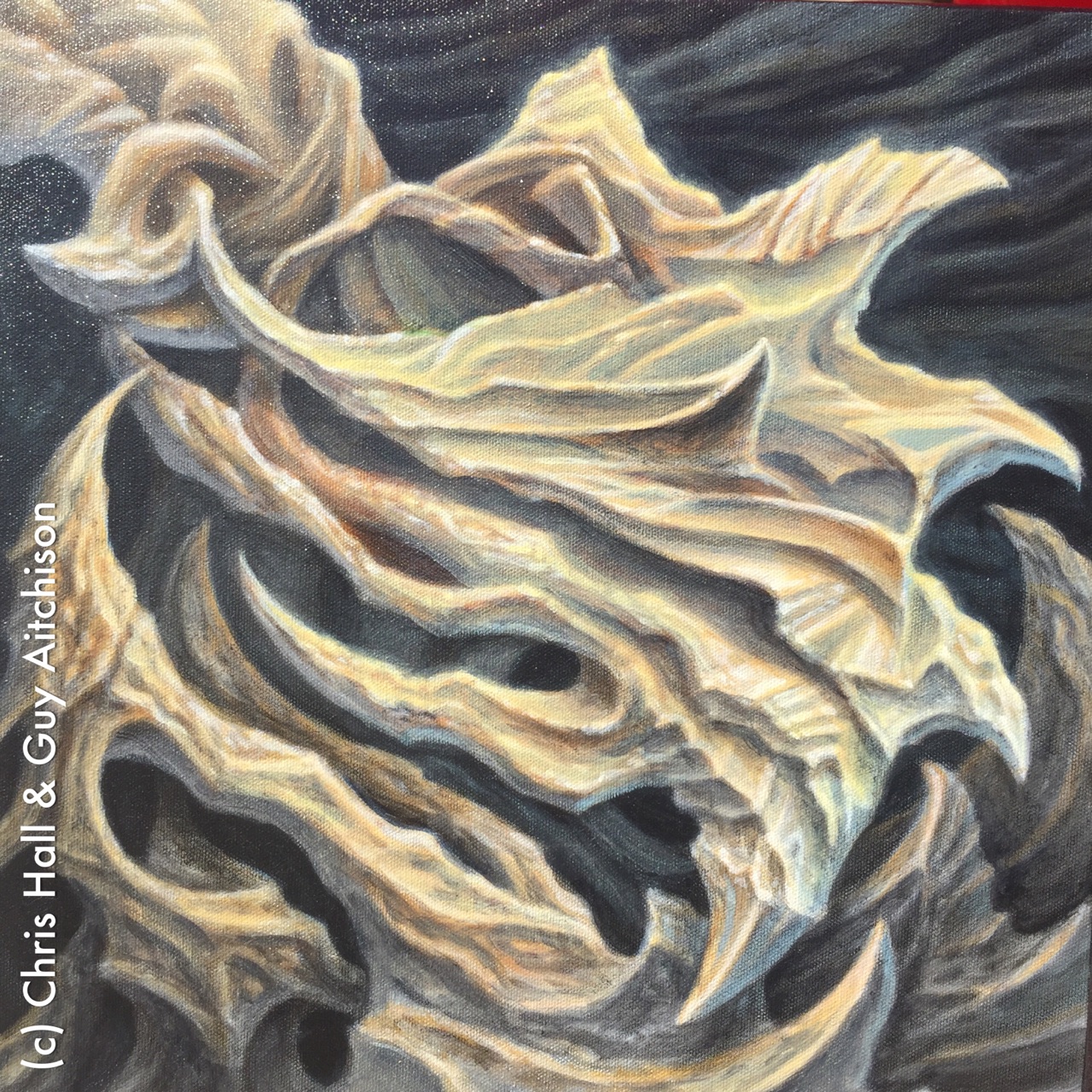 Crinklemech Hook
Signed canvas archival canvas print
$65 including shipping inside US

Painted by Chris Hall and Guy Aitchison during a collaborative tattoo project, Crinklemech Hook represents a unique crossover of organic abstract styles, and is graphically striking both up close and from a distance. At 14x14" plus a 1" colored border for mounting purposes, these archival canvas prints are signed by both artists and would look great in your workstation! $65 includes shipping inside the US (you can contact our manager for overseas shipping rates). Available until noon Central US time this coming Thursday, October 5th, and then it's being permanently removed from the catalog.