October 23, 2017
Special Tattoo Drawing Combo!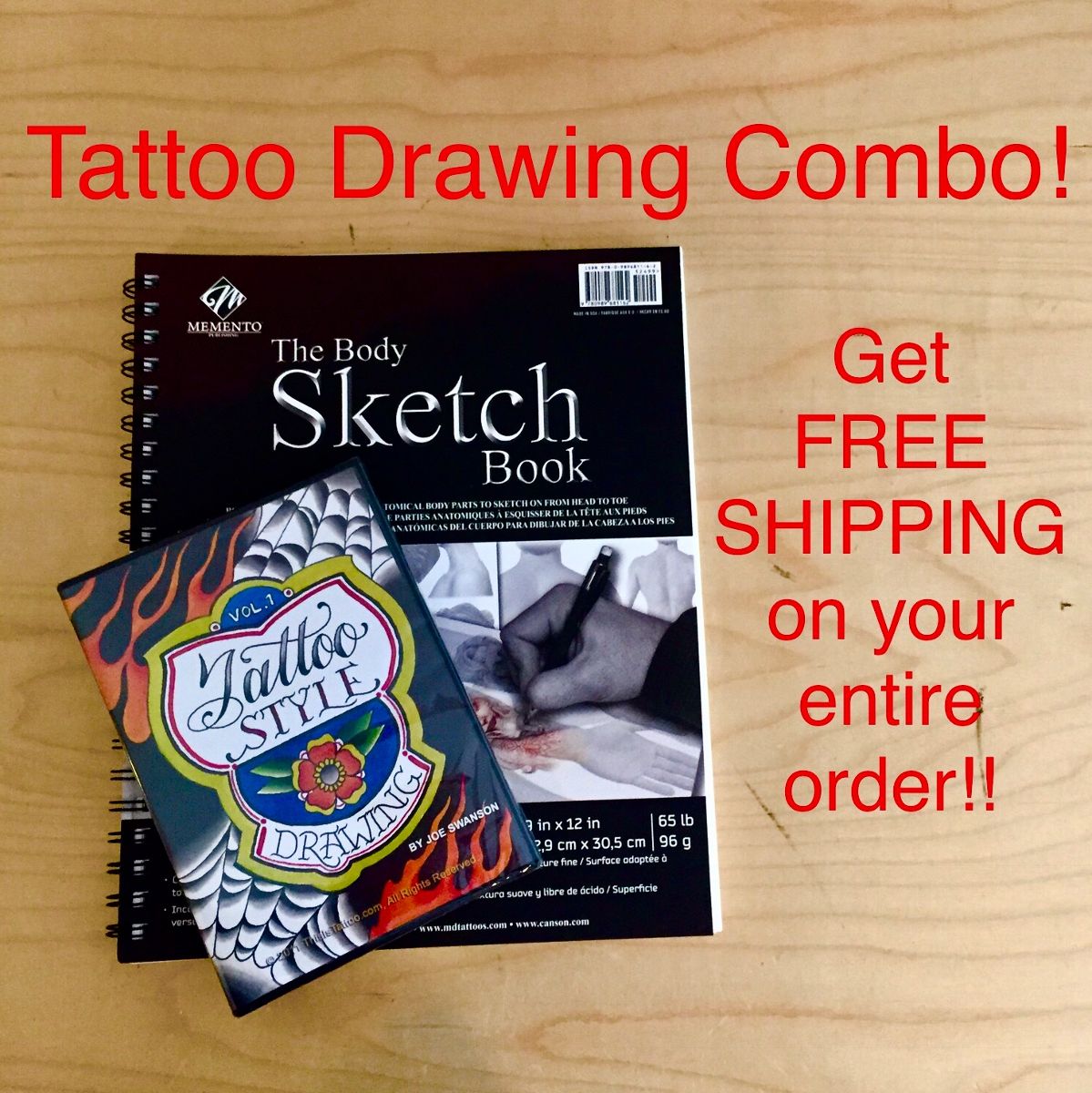 Hone your drawing skills with this week's special! Joe Swanson's Tattoo Style Drawing is a great fundamental drawing primer with some simple step-by-step hints at making successful drawings, while The Body Sketch Book gives you the perfect place to experiment with design in a way that makes it flow and fit seamlessly on the human body. As this week's special this combo pack comes with free shipping, plus free US shipping on anything else in our catalog!
This Week Only (October 23 - October 29)
Save $10 when you order the
Drawing Combo Special plus get FREE SHIPPING!
Includes: Tattoo Style Drawing DVD by Joe Swanson
& The Body Sketch Book by Momento
Order this Combo and get FREE SHIPPING!!
(FREE SHIPPING to US orders only.
Shipping to Canada is $20.00 and anywhere else is $35.00.
Order more items and get the shipping special on your WHOLE order!!
Any additional shipping charges will be refunded when order is filled)