December 22, 2017
STAR WARS inspired FORCE IN THE FLESH book Combo!!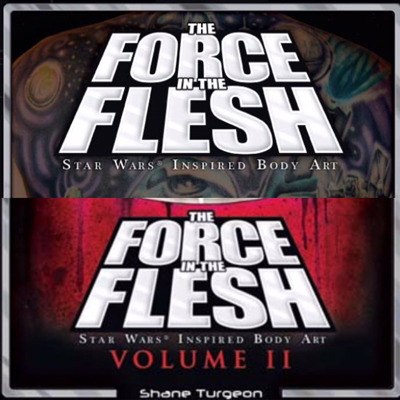 For the past 40 years, fans of the Star Wars films have been going to great lengths to express their passion for the Saga. Perhaps nowhere is this more evident than with the large group of people who have chosen to mark themselves for life with the captivating imagery found throughout that galaxy far, far away. The Force in the Flesh is the first publication to delve into the world of Star Wars tattoos and elegantly showcase the finest Star Wars body art the world has to offer. Force in the Flesh II is the second offering in this series.
We are now offering both FORCE IN THE FLESH books as a combo, so you can get both great books at one special price! We have extremely limited quantities, so get yours before they are gone!
Click HERE to order!