January 10, 2018
Final 72 Hours of The Biomech Encyclopedia Kickstarter!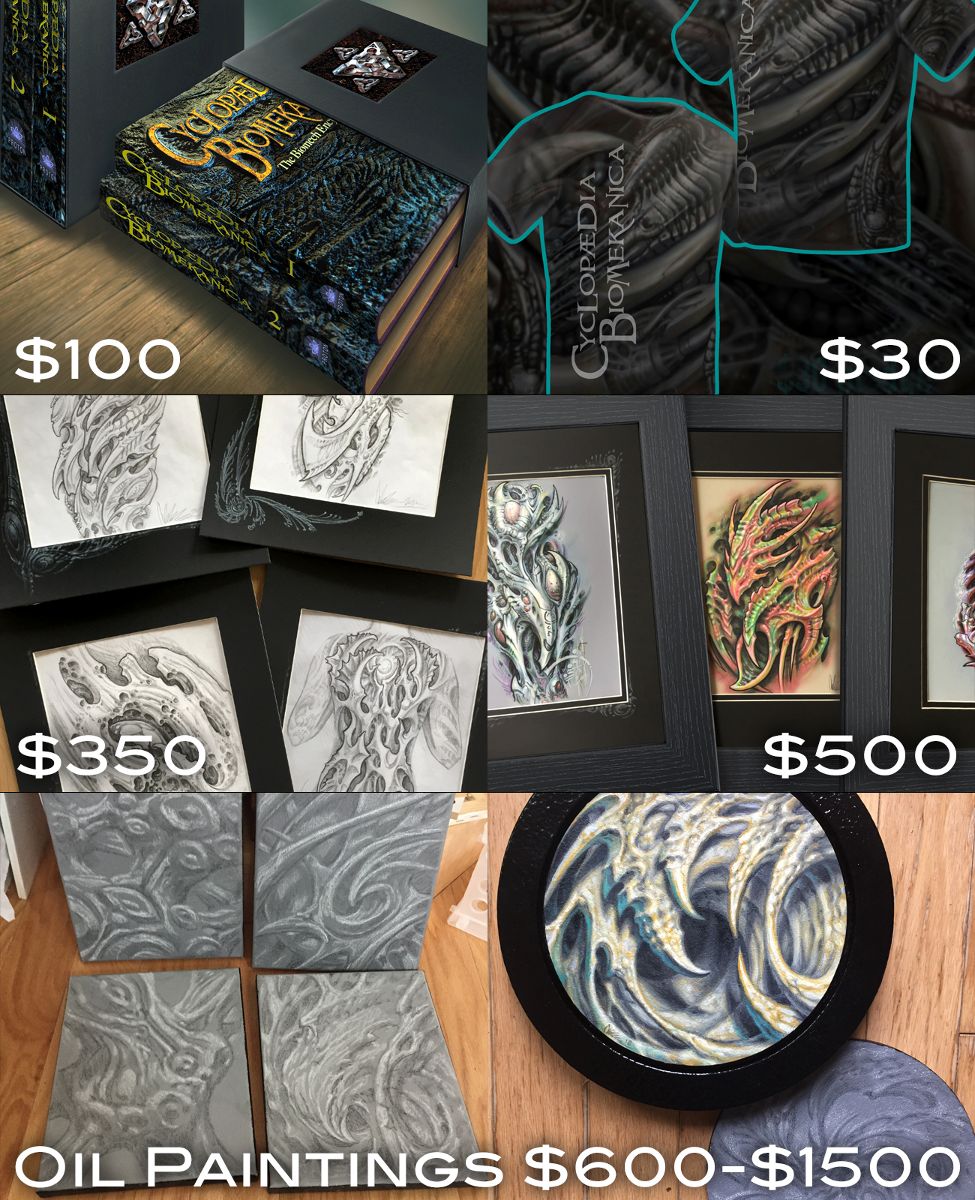 For those of you who have been following the current Kickstarter campaign that we're having for The Biomech Encyclopedia, there's great news- we have exceeded our goal and have raised enough funds to print the deluxe two-volume slipcase edition, which is really what we had our hearts set on. The campaign isn't over yet, though, and any additional funds raised in the final 72 hours will go toward making the book even better, including a few more fun publishing bells and whistles, and also funding the purchase of a large format printer to make proofing of this massive edition easier.
We have a lot of great rewards available for supporters, including some not pictured here. The book itself is the important one, and you can pledge amounts for one, two or three copies. We also have available T-Shirts, a die-cut sticker pack, a limited edition poster, and combination packages including the shirt, poster, book and sticker pack. For those wanting to show a higher level of support we have some unique collaborative pieces of original art made during the production of the art in the book, signed by multiple artists and placed in a hand-embellished mat. The next level up are color mixed media signed biomech originals, matted and framed. You can also take this rare opportunity to line up for an original framed oil painting from Guy's current series, which will be ready to ship shortly after the campaign.
Show your support for this one-of-a-kind publishing project, and get some cool stuff in the process- drop by The Biomech Encyclopedia at Kickstarter to see the project in detail.