January 24, 2018
Expand your drawing skills!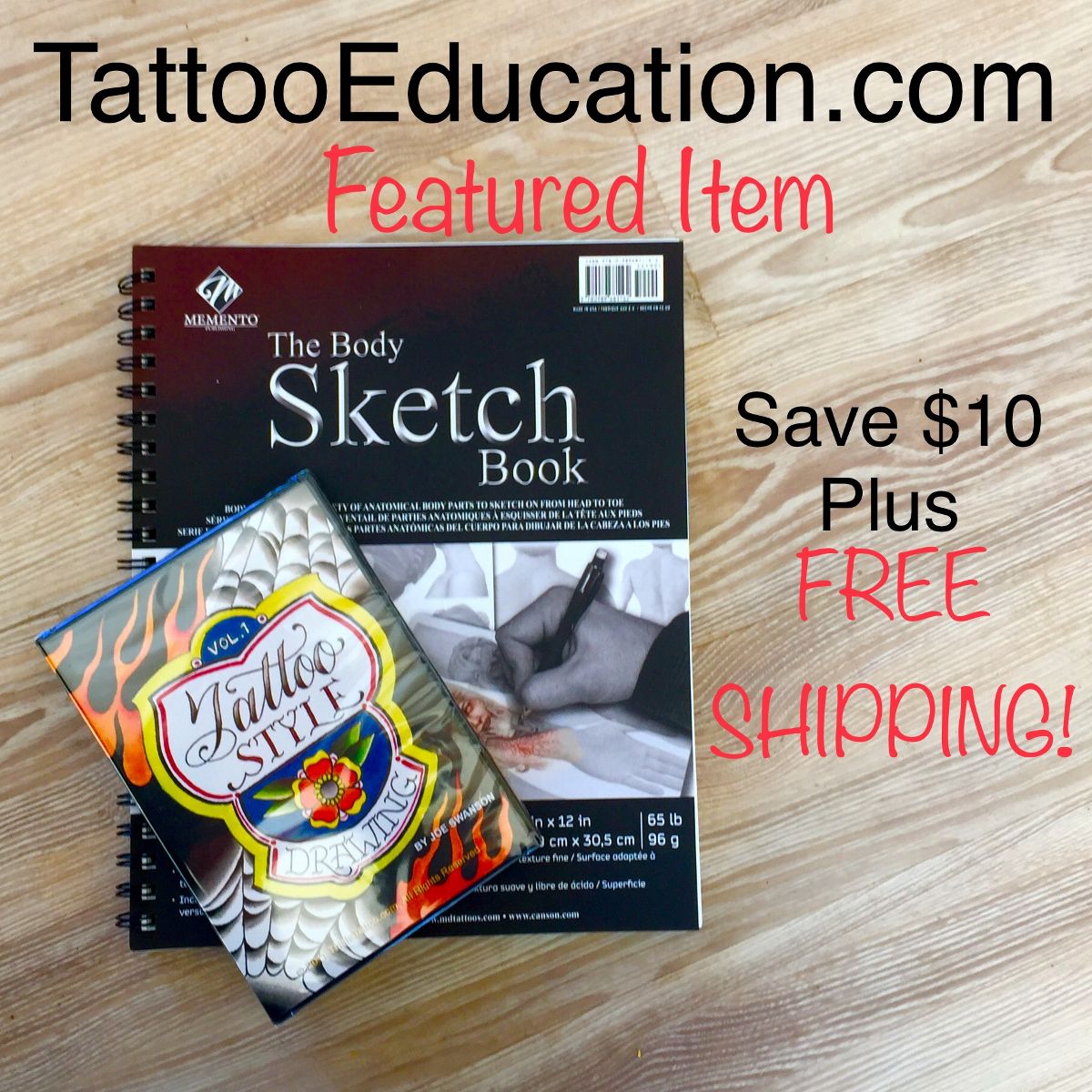 For this week's special we are reaching out to all you artists wanting to expand your drawing skills. Joe Swanson's Draw Tattoo Style is a great primer for fundamental classic tattoo drawing, and The Body Sketch Book is designed for the purpose of applying your drawing skills toward specific body parts in a way that can help you draw more fluently for your clients. Try watching Swanson's tutorial and then taking those ideas straight to The Body Sketch Book, and see how quickly you can advance your abilities!

'Tattoo Drawing Combo'
is the Featured Item unitl the end of January.
Order this item and get FREE SHIPPING!!
(FREE SHIPPING to US orders only.
Order more items and get the shipping special on your WHOLE order!!
Any additional shipping charges will be refunded when order is filled)