May 28, 2012
Jeff Ensminger's The Rose Re-Released and Expanded!
May 28, 2012
Greetings from Tattoo Education!
Jeff Ensminger in an amazing artist. I say that with no reservations... but to the general public, Jeff's name has not taken center stage the way that some of today's top tattooists have. This is because Jeff isn't concerned with promoting himself or his work. He figures that his clients will find him, despite his lack of any permanent address. However, most tattoo artists these days are well aware of Jeff's surprising talent, and the tattoo community, despite his best efforts, has noticed Jeff and his striking fusion of traditional and hyper-realistic tattooing.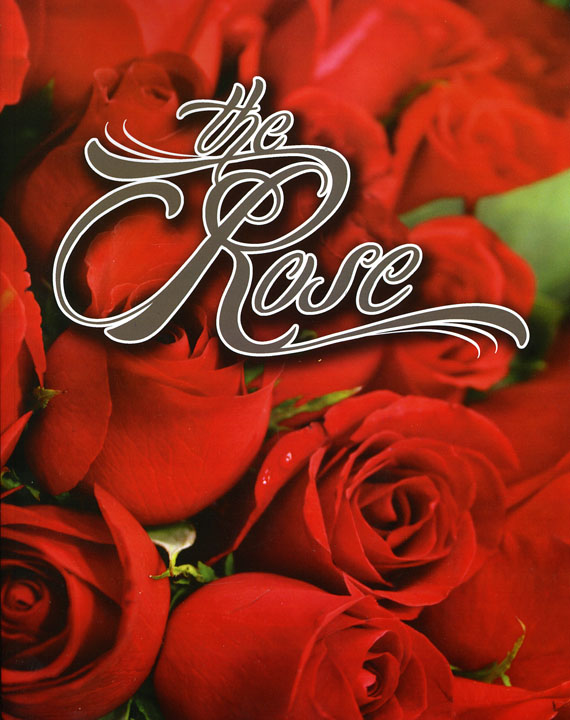 Last year, Jeff released a limited run book about rose tattoo designs. It was a deluxe edition, full of cool personal touches... and they were snatched up almost instantly. Finally, by popular demand, Jeff has decided to re-release the rose book in a new expanded edition that promises to be of enormous value to any working tattooer. It features 134 single-sided pages of drawings, paintings and photos of roses. The drawings are done in a variety of styles, fusing variations on traditional, Japanese, and realistic styles. This part of the book is filled with stencil-ready designs, or can be used as inspiration for drawing your own roses. The photography section of the book are all photos that Jeff personally composed, shot and selected based on their usefulness as rose references, and includes a wide variety of rose types along with some mixed foliage. If you ever are called on to tattoo roses of any kind, this is one of the most valuable resource books you'll ever find. Softcover, perfect bound, $60.00... available now at our online store.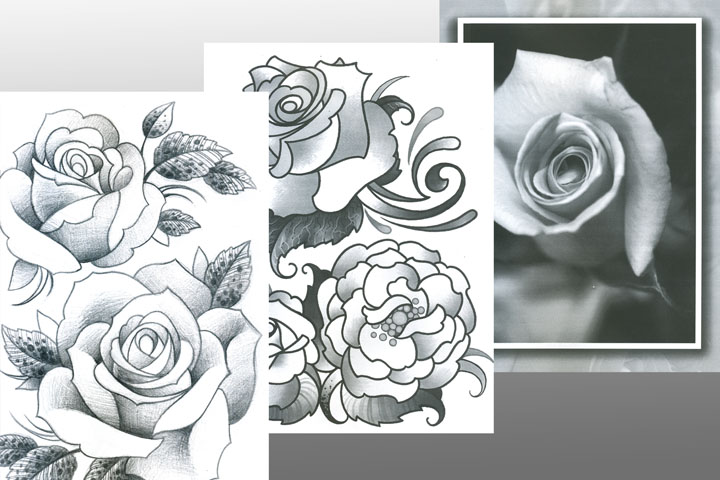 Thanks, and we'll be in touch soon. Meanwhile, come like us on Facebook!