August 17, 2012
Shawn Barber: Memoir / The Tattooed Portrait Series
August 17, 2012

Greetings from Tattoo Education!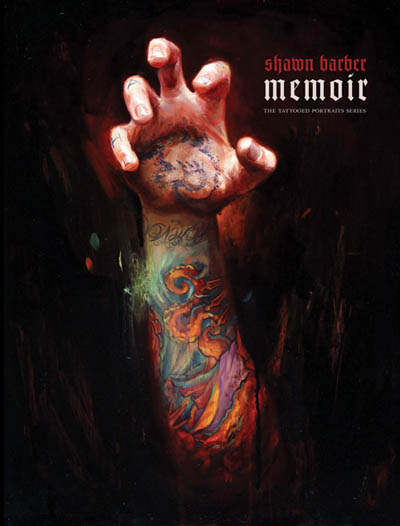 Shawn Barber is on fire. For those not already familiar with this groundbreaking artist, Shawn has a long-standing stellar career as a painter and art professor. He came into tattooing relatively recently with this incredible body of artistic experience under his belt, and immediately gained the attention of the tattoo community with his impressive skill set.
Shawn already has a number of books published, which all sold out and are out of print. In addition, he has a terrific educational DVD that is also out of print, although we still have a handful of copies in our online store. But the big news is the release of his latest book, Memoir: The Tattooed Portrait Series, which showcases his most recent body of paintings. Memoir is a gorgeous large format hardcover book with 256 pages of art, including a few pages of Shawn's distinctive tattoo work. The paintings are all portraits of people from the tattoo community, both artists and collectors; Shawn has an almost superhuman ability to totally nail people's personalities on canvas while also documenting their tattoo collections, work environments and other details that help to express a sense of personal presence. There is no one else like him in the fine art world.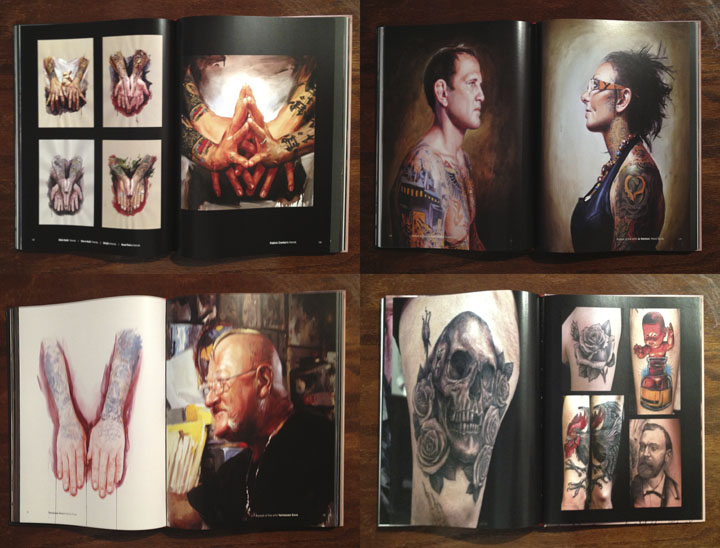 We now have Memoir in stock at our online store. It's priced for accessibility at only $40.00. Available now!

Thanks, and we'll be in touch soon!

Guy Aitchison
www.tattooeducation.com
www.hyperspacestudios.com
www.protonpress.com