September 13, 2012
Greetings from Tattoo Education!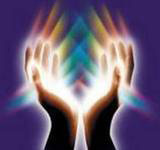 Back in the end of July, Michele and I visited visionary artists
Alex
and
Allyson Grey
at their gallery,
Chapel of Sacred Mirrors
, in upstate New York. At their gallery we taught a seminar called
Visionary Tattooing
, focusing on the healing, empowering, and transformative aspects of tattooing. We also participated in a panel talk that evening, followed by a live painting performance. We wanted to let you know that the live webcast footage from this exciting day is now available at the permanent archive of
TattooNowTV.com
, which you can check out for free any time you want. We also wanted to provide you with a link to the
4-hour live DJ set
played that night, which was truly mind blowing.
We asked some other tattooists to submit work for use in the Visionary Tattooing seminar, which helped to give the presentation a much broader vocabulary. One of the artists who provided work was California tattooist
Jennifer Schichi
, whom we've known for around 20 years, and who has been specializing in sacred and magical tattooing. She'll be
teaching a seminar
on the subject at this weekend's
Paradise Tattoo Gathering
in Colorado. Rather than trying to explain it myself, I thought I'd ask Jen to write a guest blog describing the spirit of her presentation. So without any further delay, I'd like to introduce our old friend
Jennifer Schichi
:
"Sacred Tattooing"
Presented by Jen Schichi, at the Paradise Artist's Gathering Friday Sept 14, 5-8.
This body of knowledge has been underground for the majority of modern electric tattooing's history, and is now re-emerging through Ancestral memory for its great potential to heal and transform lives. This class is creating positive change and growth in professional tattooing for both tattoo artists and tattoo collectors.
The Sacred Tattooing Workshop is for professional tattoo artists, tattoo enthusiasts and creative people who would like to explore the transformational, spiritual and healing power of this ancient art. It's for a growing number of artists who have experienced something "mystical", or touched a "moment of power" in their work. I believe there are many artists who are waking up to this and are eager to learn how to work with it skillfully. Every artist has had a session that uplifted them, or has been drained by it. My intention is to teach artists how to navigate these challenges with energetic tools so they can enjoy their creation, attract the best clients, and enjoy life more genuinely. I teach from personal experience, and I have a lot of stories!. Some of the topics I cover in the workshop are:
1) History of sacred tattooing, what were the ancients thinking?
2) Past lives and the karma of tattoos
3) Choosing timeless themes and intuitive placement for a tattoo.
4) Learn how energy works with a tattoo- exercises how to see, feel, and move it
5) Healing with tattoos- working with the meridians, reflexology, and techniques for natural pain management. Getting comfortable with emotional release.
6) Creating a tattoo ceremony, honoring the "rite of passage"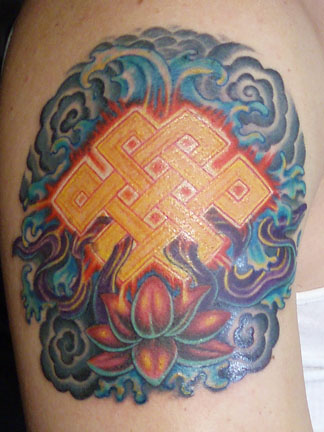 Jen Shakti is a Tattoo Shaman, Energy healer, fine artist and teacher . She is the owner of of "The Mermaid's Tale Tattoo" and "Shamanic Synergy" energy healing in Orange County, Southern California. 2012 is her 20 year anniversary tattooing. She has developed "Sacred Tattooing" to bring the spiritual depth of this ancient rite of passage to her clients through collaborative ceremony and energy work during the tattoo session. She has the ability to help clarify the vision of her client's tattoo through the creation of a unique customized piece of tattoo art. She then guides them gently through the process, minimizing the "pain" of the tattoo. By helping them to set clear intention, the new tattoo, manifests change, brings growth and enhances healing.
She believes this knowledge has been revealed, "returned" to Earth through her directly from the ancient Ancestors of tattooing. Her passion is teaching the energetic tools of sacred tattooing to the next generation of tattoo artists. Her vision is for artists to utilize the techniques to connect more deeply with their vision, enjoy their clients, build consciousness and reverence in their business and bring more positive energy to the tattoo industry.
Personal quote: " I grew into my work as a shaman naturally. There has always been a part of me that knows that my relationship with the earth is the source of my healing. I have worked directly with and received initiations from shamans in both North and South America. Through this, and tattooing in Hawaii, home of a nearly unbroken tattoo tradition, the sacred and curative nature of tattooing's ancient history was revealed to me through the Ancestors. The possibilities for healing through tattooing became clearer as I blended varied techniques based in reflexology, and shamanic healing techniques with my most adventurous tattoo clients, who responded enthusiastically to the work and encouraged me to develop it. "