September 23, 2012
Introducing New Ergosquish True Tubes!
September 23, 2012
Greetings from Tattoo Education!

Much has been written at TattooEducation about ergonomic tattooing tubes, and their importance in helping to relieve hand and wrist strain, allowing for more productive tattooing sessions. I'm such a firm believer in working with physically appropriate equipment that I decided to expand on our mainly educational format to start carrying
ergonomic products
. These include
Morphix grips
, which I've been using for years, and more recently, Morphix
Humbolt Kush grip covers
, which not only provide a helpful layer of padding over your tube grip, but also are made in a unique advanced ergonomic form.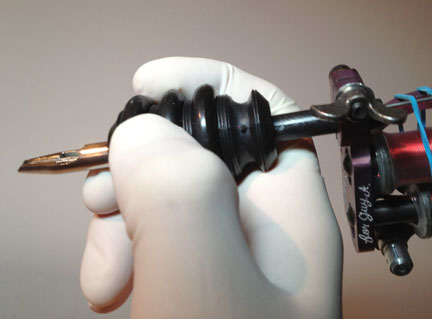 We are now excited to announce the addition to our catalog of
ErgoSquish
disposable tubes, brought to you by
Durb Morrison
, creator of the original steel-tipped
True Tubes
and host of the Hell City Tattoo Fest. As some of you may know, we already are carrying True Tubes, which are disposable steel-tipped tattooing tubes, also produced by Durb.
Ergosquish
take the True Tube concept a step further by providing four squishy rubber rings that surround the grip, conforming to the shape of your hand as you work and reducing vibration to virtually nothing. In addition, you can remove the rings selectively to customize the fit- for example, I've always liked tapered grips, so I've found that removing the rearmost ring creates an optimum shape for my hand.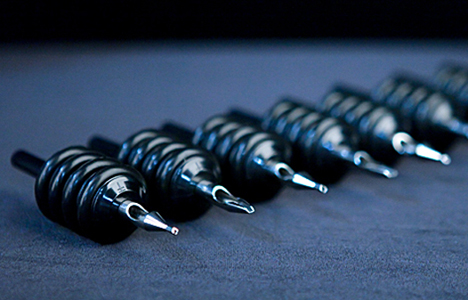 If you're struggling with sore hands or wrists and are reluctant to compromise with the quality of your gear, Ergosquish could be just the answer you need: high quality stainless tips on a lightweight plastic tube, surrounded by a thick layer of padding. Disposable tubes don't get any more deluxe than this. Available now at our
online store
!
Thanks, and we'll be in touch soon-
Guy Aitchison