November 5, 2012
Paradise Retreat 4-Pack, new True Tube variations, Michele blog!
November 5, 2012
Greetings from Tattoo Education!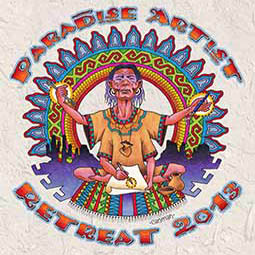 I wanted to give you an update about the
Paradise Artist Retreat
, coming March 2013. For those who haven't heard of it before, the Retreat is a fine art learning event aimed primarily at the tattoo community. The first Retreat happened in late 2010 in Massachusetts, and brought together a diverse group of talent to take part in a stellar array of classes, workshops and seminars. Parenting duties caused us to miss the second one... But coming in March of 2013 we'll be co-hosting the
third Retreat
, this time in New Mexico. As with the first Retreat, we'll be starting each day with a live figure drawing workshop before embarking on that day's workshops, then closing each day with a high-powered panel talk followed by open studio time. This time, though, we've expanded the curriculum to include several well known visionary artists from outside the tattoo world including noted dark surrealist
Chet Zar
, and world-renowned visionary artists
Alex
and
Allyson Grey
.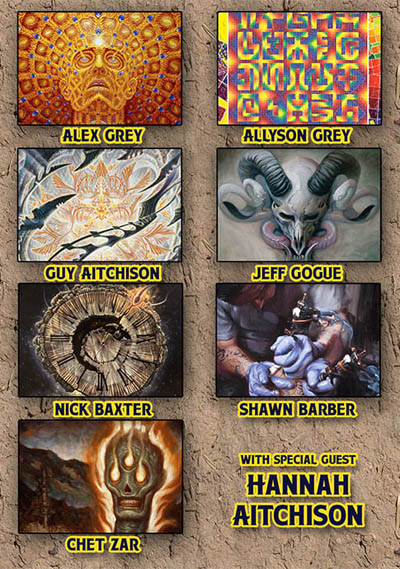 We are now offering a
Studio 4-Pack
discount on tickets; if you order tickets for your whole shop and sign up early, you can save $200 per ticket. It's an unbelievable price for this one-of-a-kind, possibly life-changing event. Most tattoo artists aren't able to take the time out of their schedules to dive deep into evolving their art and visualization skills, so this could be an opportunity to truly expand upon what you are able to do. Tickets are available now at our
online store
!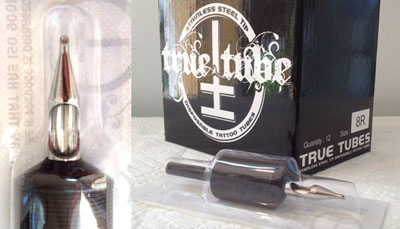 We've also just revamped the
True Tube lineup
into a more streamlined format. Due to feedback from tattooists,
Durb Morrison
, maker of True Tubes, decided to phase out the 7, 9 and 14 round tubes and replace them with 8 and 11 rounds. These two sizes can easily cover almost all bases, providing optimal ink flow and precise control. They are the world's first steel-tipped disposable tubes, and are truly a revolutionary product. Check out the
True Tube lineup
, along with their sister product,
ErgoSquish tubes
, in
our catalog
.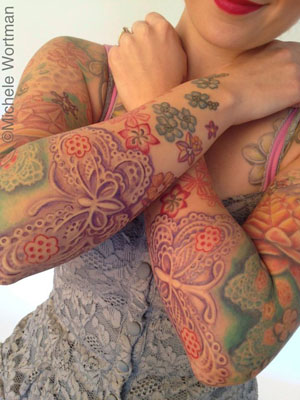 Thanks, and we'll be in touch soon-
Guy Aitchison