December 7, 2012
Featured Article in Inked Magazine
December 7, 2012
Greetings from Hyperspace Studios and Tattoo Education!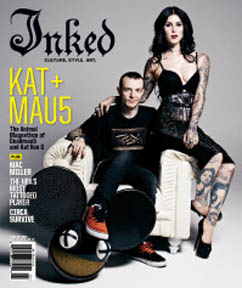 Although Michele and I have been featured in quite a few magazines over the years, on only a few occasions have we shared articles. So we're excited to announce our new feature in the December issue of Inked magazine. Inked is a NY based publication that's done a bit differently than most of the familiar tattoo magazines, with a large emphasis on style and culture. This is the first time we've worked with them, although we're quite familiar with their writer, Marisa Kakoulas, who had a guest blog at Tattoo Education several months back. The issue is on the newsstands now, or you can check it out online.

We also want to remind you that we have a variety of unique gift packages available at Hyperspace Studios, and can help make your holiday shopping easier and keep it affordable. For starters, we have a number of great book packages, such as The Book Jamboree Gift Pack, which includes Organica, Moments Of Epiphany, Scratch Art, and both the Guy Aitchison and Michele Wortman art card sets. In addition, we have a variety of mixed packages with art books, wearable items and some fun stocking stuffers, like with the Guy Aitchison Gift Pack or the Michele Wortman Gift Pack, which include our art books along with shirts, cards, prints, and music.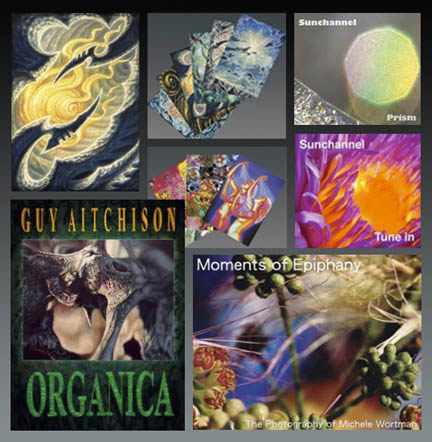 Then, at Tattoo Education, we have high quality educational packages such as the Tattoo Education Combo Pack, which brings together Reinventing The Tattoo, our most comprehensive package featuring a 368 page book about all aspects of design and technique, plus a detailed DVD that is designed to integrate with the lessons in the book; in addition, this package features Standards Of Practice by Health Educators, the definitive DVD about cross contamination prevention.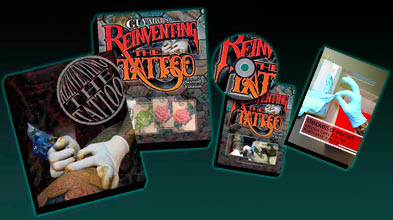 We also have the Tattoo Community Project Pack, which includes Scratch Art, the Innerstate book and DVD, Pint Size Paintings, and the ArtFusion documentary. These items feature work by hundreds of tattoo artists at their most creative and energized, and are a reminder to all of us of what we can be capable of when we push ourselves past our comfort zones.

We've got a lot of other great stuff at both stores, both for artists and collectors, and we're offering these package deals to help you stretch your holiday dollar a little further. We're guaranteeing shipping in time for Christmas on all US orders placed by December 16.

Thanks, and we'll be in touch soon!

Guy Aitchison
Michele Wortman